HOW TO KNIT:
Circular One-Color Brioche
Deepen your knitting repertoire with the stretchy and stunning brioche stitch worked in a single color. It isn't as hard as you think! This traditional technique consists of slipped stitches, work 2-togethers and yarn overs to create a springy, double-sided fabric that is fully reversible. Learn how to work this deceptively simple stitch with this straight-forward circular method. Our step-by-step tutorial will teach you how to use one color of yarn to work circular brioche, opening up a world of possibilities in your knitting.
Circular Brioche stitch is worked as a two-round repeat. After working the setup round, repeat the two rounds as instructed below to create the stitch pattern. Definitions for abbreviations are given below.
Setup Round: *Sl-YO, purl 1; repeat from * to end.
Brioche Round 1: *BRK, bring yarn to front, Sl-YO; repeat from * to end.
Brioche Round 2 : *With yarn in front, Sl-YO, BRP; repeat from * to end.
---
BRK: Brioche Knit
Knit the next stitch together with its corresponding yarn over from the previous row.
BRP: Brioche Purl
Purl the next stitch together with its corresponding yarn over from the previous row.
Sl-YO: Slip 1 with Yarn Over
Bring the working yarn under the needle to the front of the work, slip the next stitch from the L needle to the R needle as if to purl, then bring the yarn over the needle to the back (creating a yarn over on top of the slipped stitch); bring yarn into position to work the following stitch (in back for a knit, in front for a purl). This slipped stitch/yarn over pair is considered one stitch.
---
FIRST BRIOCHE HAT
BT by Brooklyn Tweed
Begin your brioche journey with the approachable and quick-knitting First Brioche Hat. We designed this hat as a friendly introduction to Brioche Stitch. Worked in chunky-weight yarn, this fast-knitting beanie makes for great gift knitting.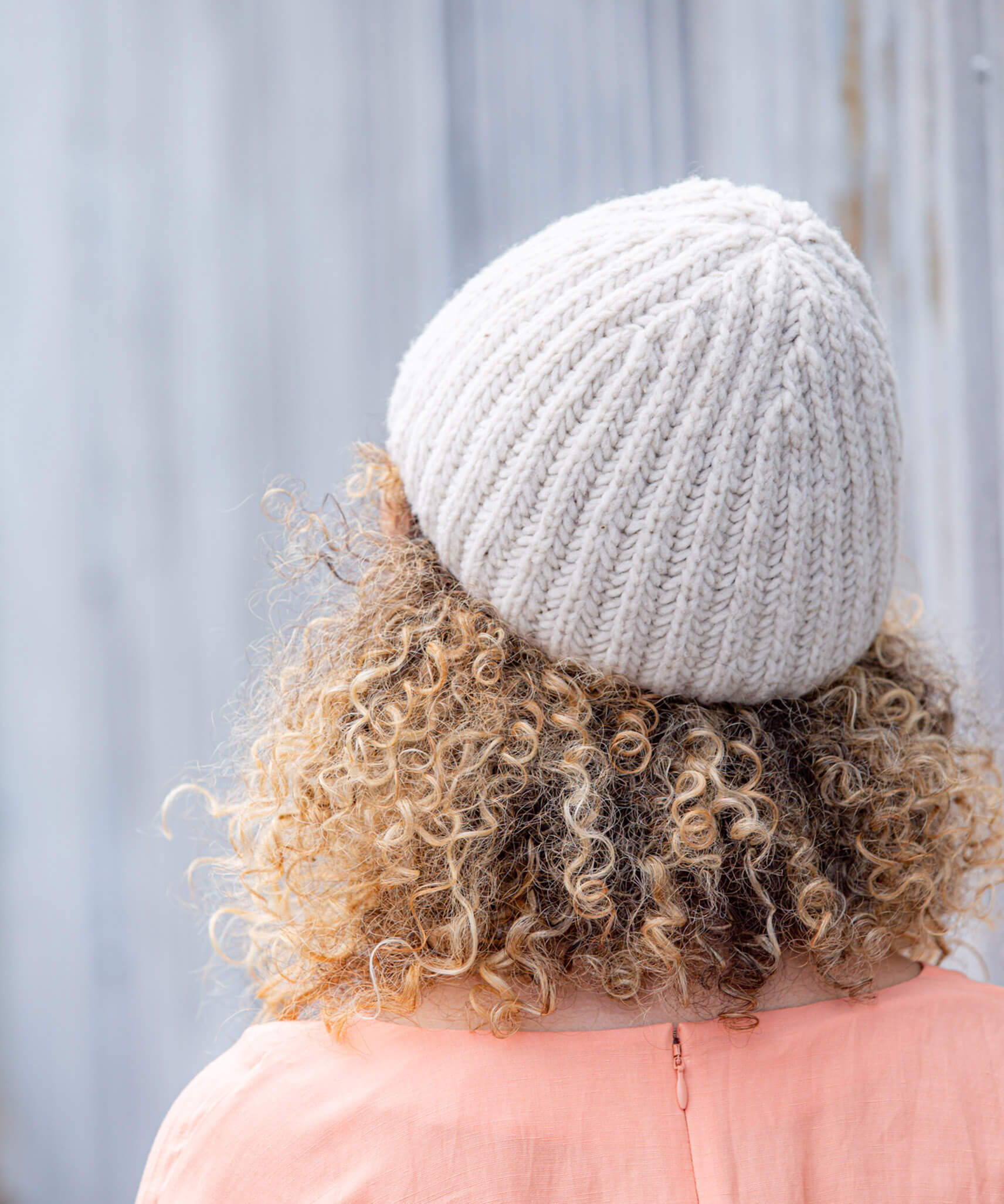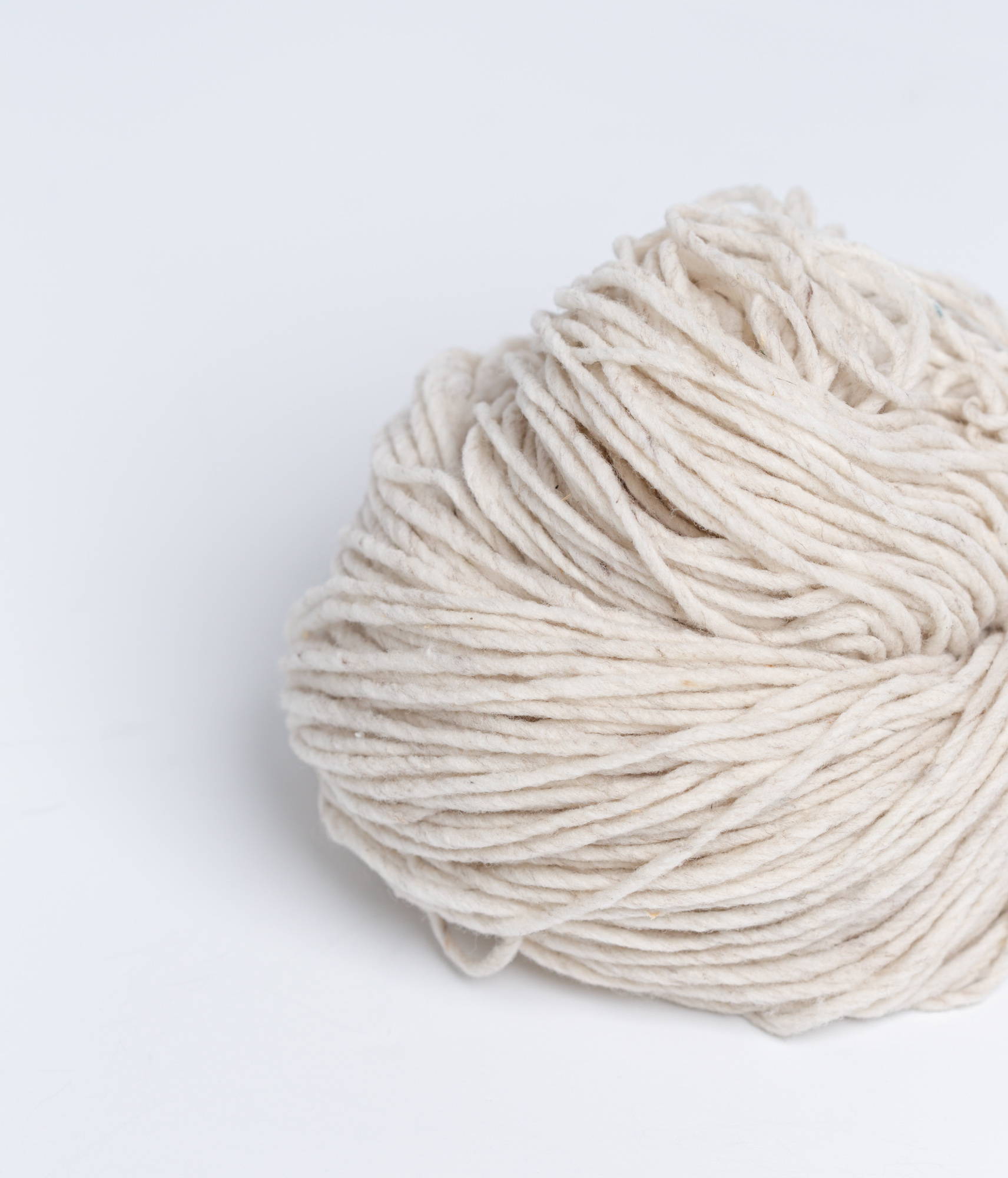 Quarry is a chunky sibling to Shelter and Loft, inspired by roving-style "unspun" yarns and offered in pillowy 100-gram skeins. Three strands of the same lofty, woolen-spun Targhee-Columbia fleece are gently spun together into a plump yarn that looks like a single ply and has greater tensile strength and stitch definition than a true unspun yarn.
Featured colors in this tutorial:
Fossil is white warmed with a whisper of brown. Our palest neutral, Fossil begins our brown gradient.
Share with us #BTintheWild