HOW TO KNIT:
Shaping IN

Brioche
Learn the easy ins and outs of brioche shaping with this straight forward knitting tutorial. Take your brioche stitch to the next level by introducing the alluring curves and staggered stops of brioche increases and decreases. Whether you're working with one color or two, this tutorial will empower you to use brioche decreases for the crown of a hat or grow your shawl from cast on to ample finish using brioche increases. With these simple techniques, you will greatly expand the range of brioche patterns you're ready to knit!
BRK3tog: Knit the next knit stitch + its corresponding YO together with the following purl stitch, return the stitch just worked to the L needle, pass the second stitch on L needle (with its corresponding YO) over first stitch. Return completed stitch from L to R needle. (2 stitches decreased; leans right)
BRK-YO-BRK: Knit the next stitch together with its corresponding YO from the previous row (BRK) without sliding stitch from L needle, yarn over, then knit into the same stitch (and corresponding YO) again. (2 stitches increased)
BRSSSK: [Slip one stitch (and its corresponding YO from the previous row, if applicable) knitwise from L to R needle] two times, knit the next stitch together with its corresponding YO from the previous row, pass slipped stitches over. (2 stitches decreased; leans left)
---
Knitting the First Brioche Hat? The BR-Dec used in the pattern is worked in the same way as the BRSSSK shown here, with specific callouts for which stitches are slipped when.
BR-Dec: Slip 1 stitch + its corresponding yarn over as if to knit from L to R needle, slip next stitch (this is a purl) from L to R needle as if to knit, BRK one from L needle, pass the two slipped stitches over the stitch just worked. (2 stitches decreased; leans left)
Related tutorials:
---
JUNCTION
Brioche-Stitch Scarf on the Bias
Brioche knitting gathers stitches into soft wales, warm and airy and perfect to wrap about your neck. This scarf tips the central panel on the bias between parallel tracks for a distinctive and modern look. Once you've established the increases and decreases, Junction is a meditative knit. The pattern contains a scarf with traditional dimensions and a slightly oversized version that makes more visual impact. Brioche fabric won't reveal its qualities until you've knit a few inches — wait to assess the effects and check your gauge.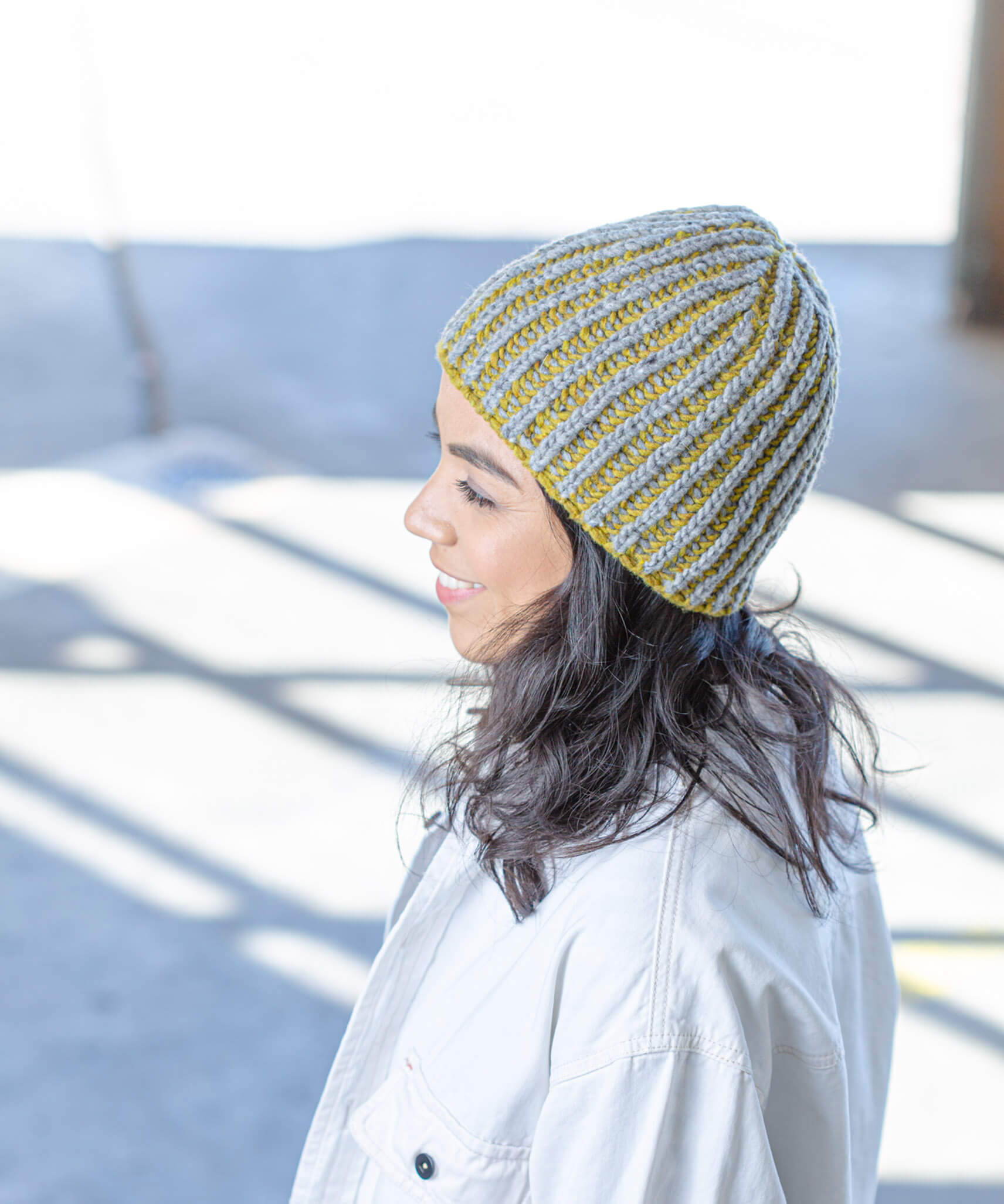 FIRST BRIOCHE HAT
BT by Brooklyn Tweed
Begin your brioche journey with the approachable and quick-knitting First Brioche Hat. We designed this hat as a friendly introduction to Brioche Stitch. Using two colors but only one per round makes the structure of Brioche Stitch easier to understand for those new to this stitch. Worked in chunky-weight yarn, this fast-knitting beanie makes for great gift knitting.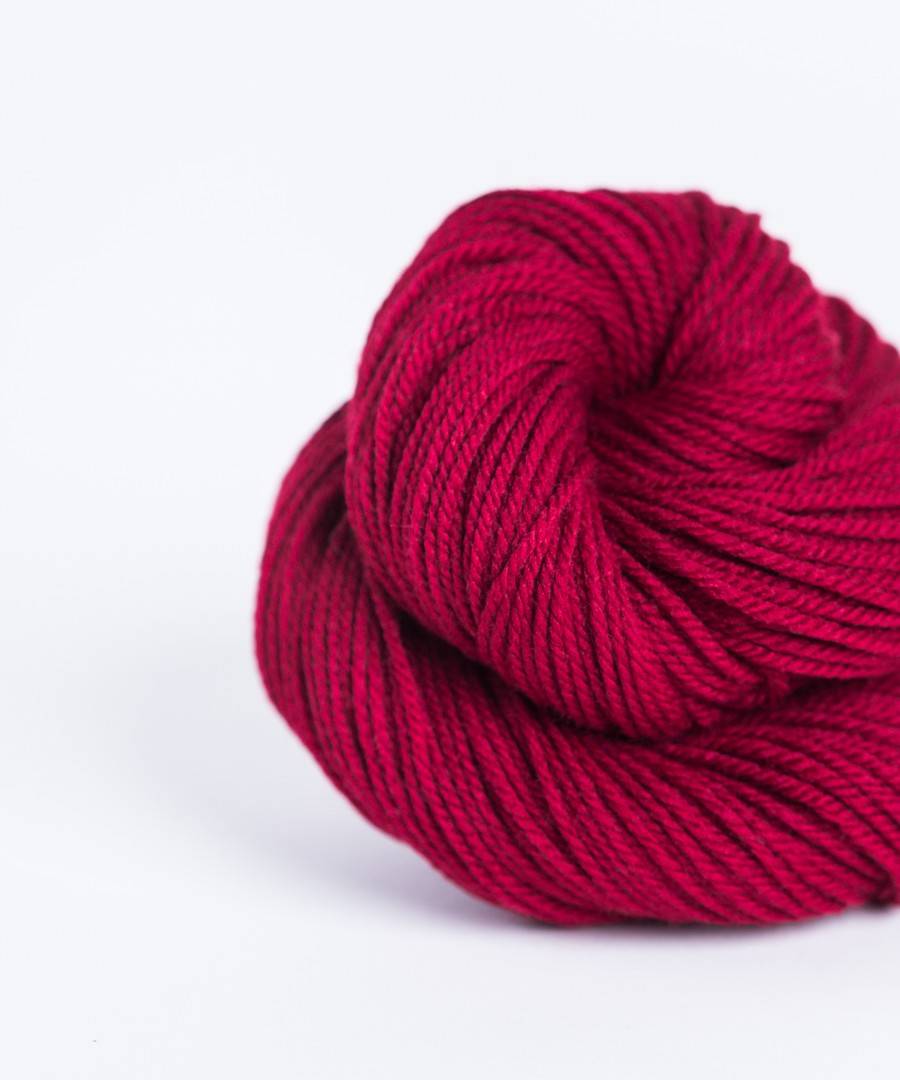 ARBOR
DK Weight
American Targhee Wool
Arbor is a classic DK weight yarn with timeless versatility. American Targhee wool is worsted spun into a round and springy 3-ply yarn, perfect for crisp stitch definition and wear-everywhere knits. Skein-dyed in a painterly palette of solid colors.
Featured colors in this tutorial:
Vintner is the deep and lingering red of an Oregon pinot noir swirled in the glass.
Share with us #BTintheWild