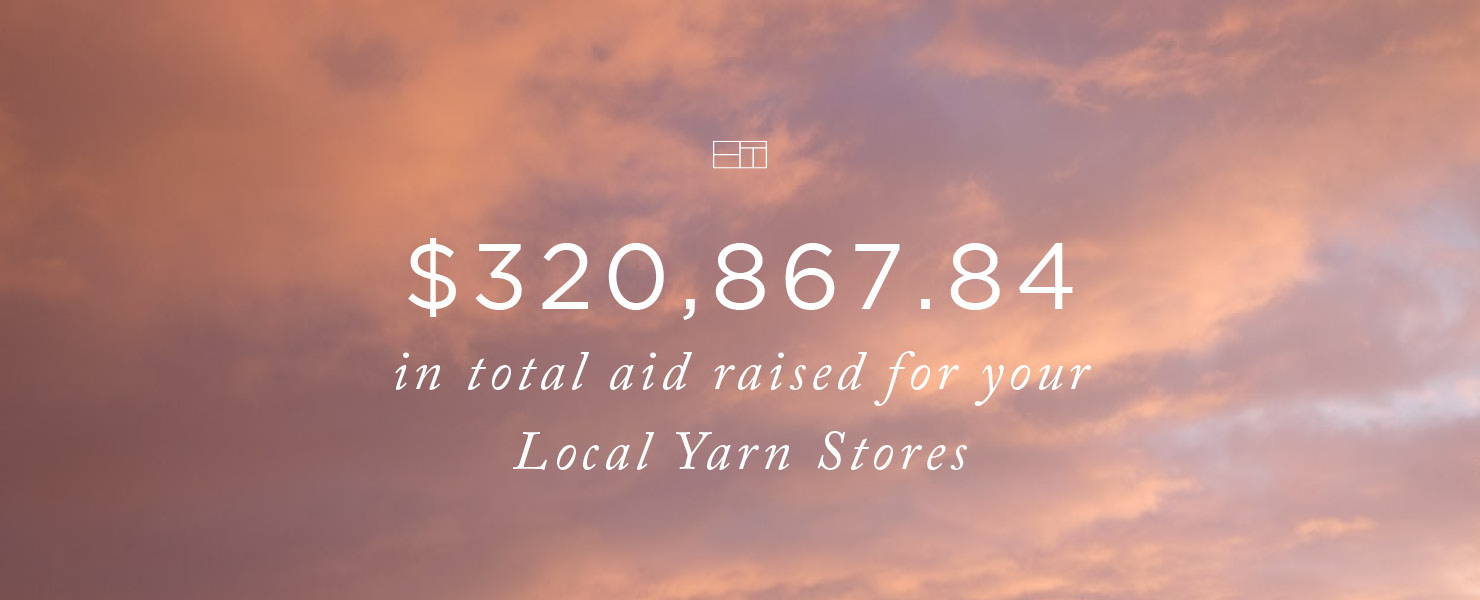 Thank you notes from your LYS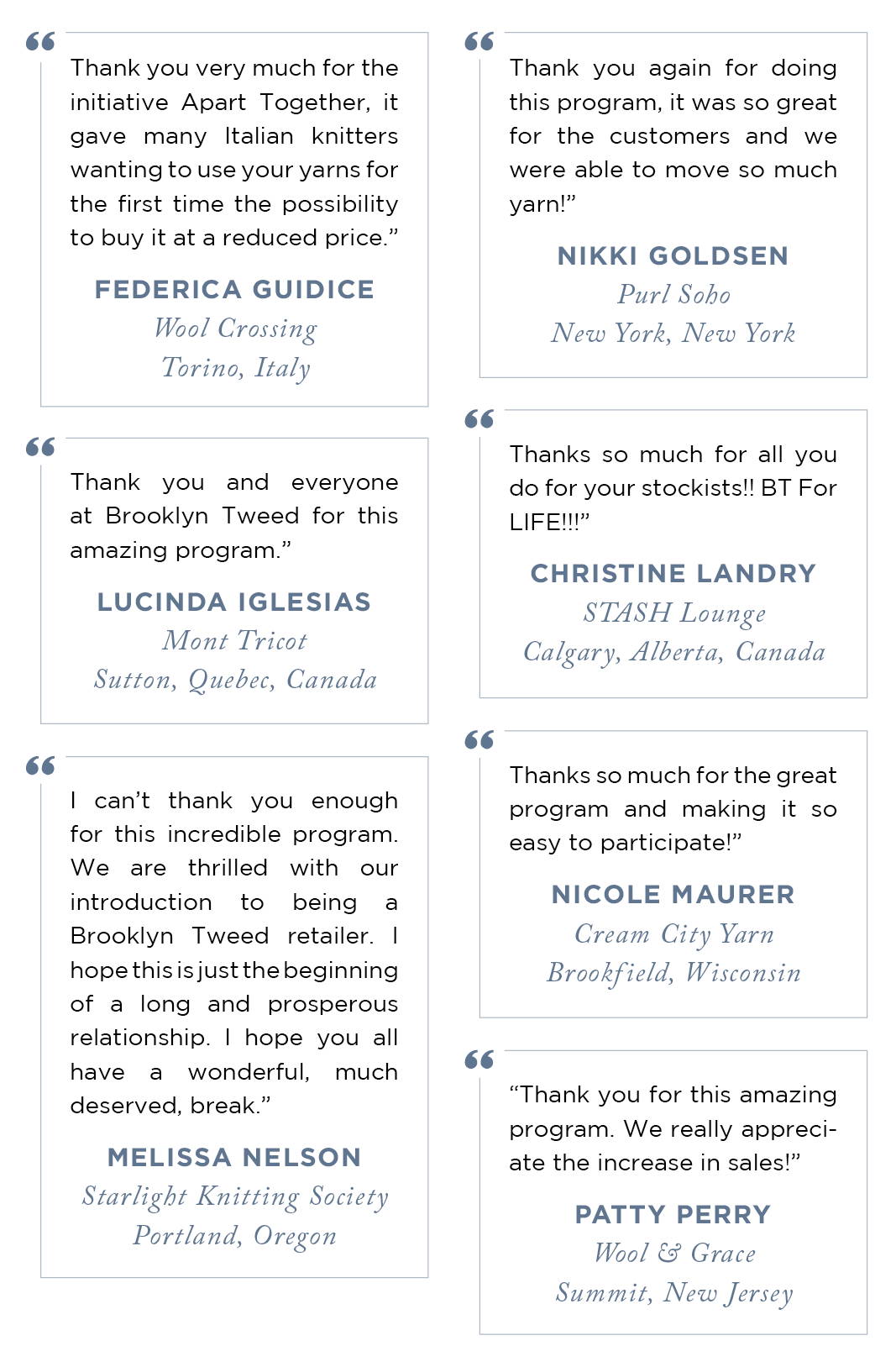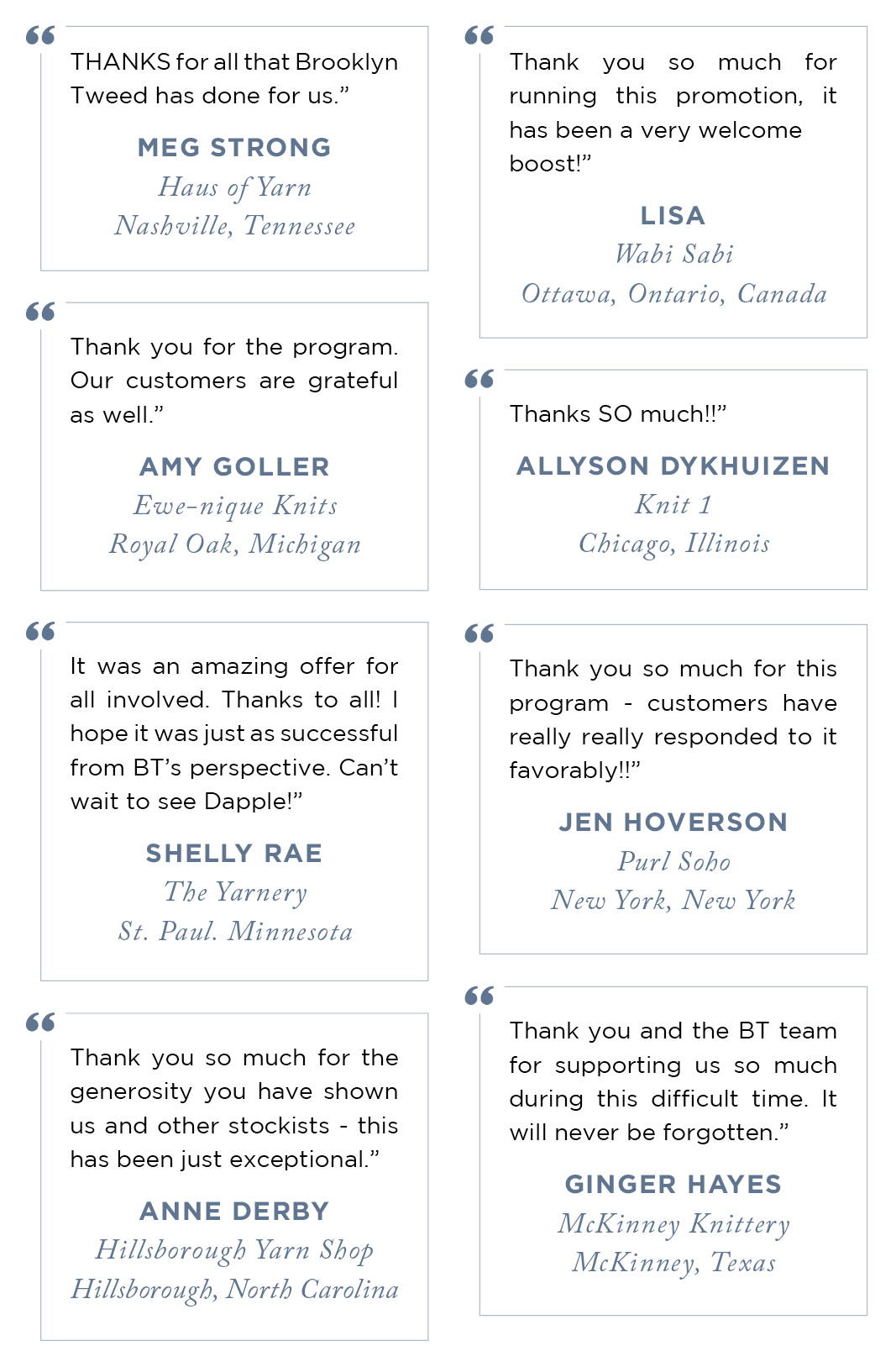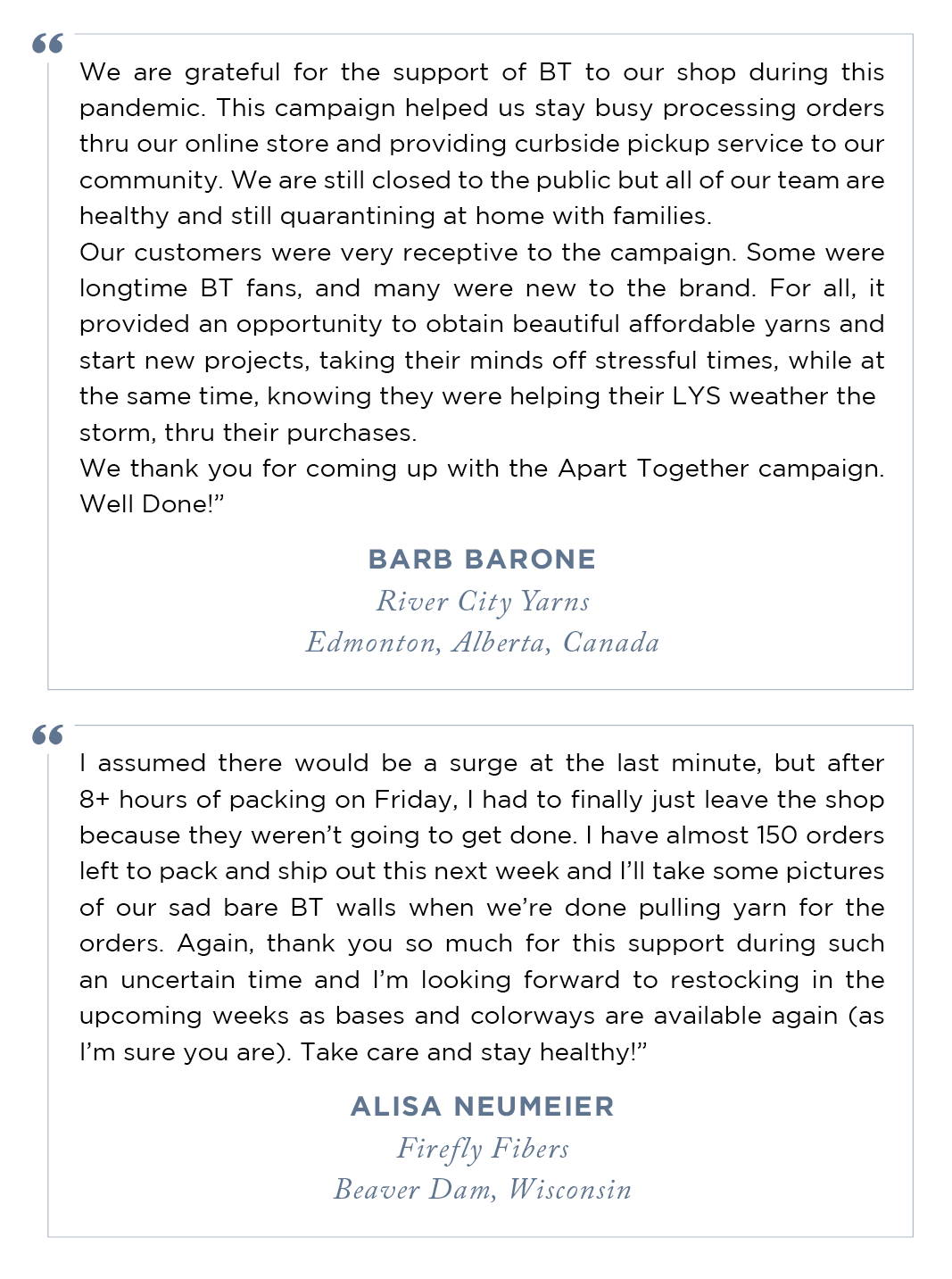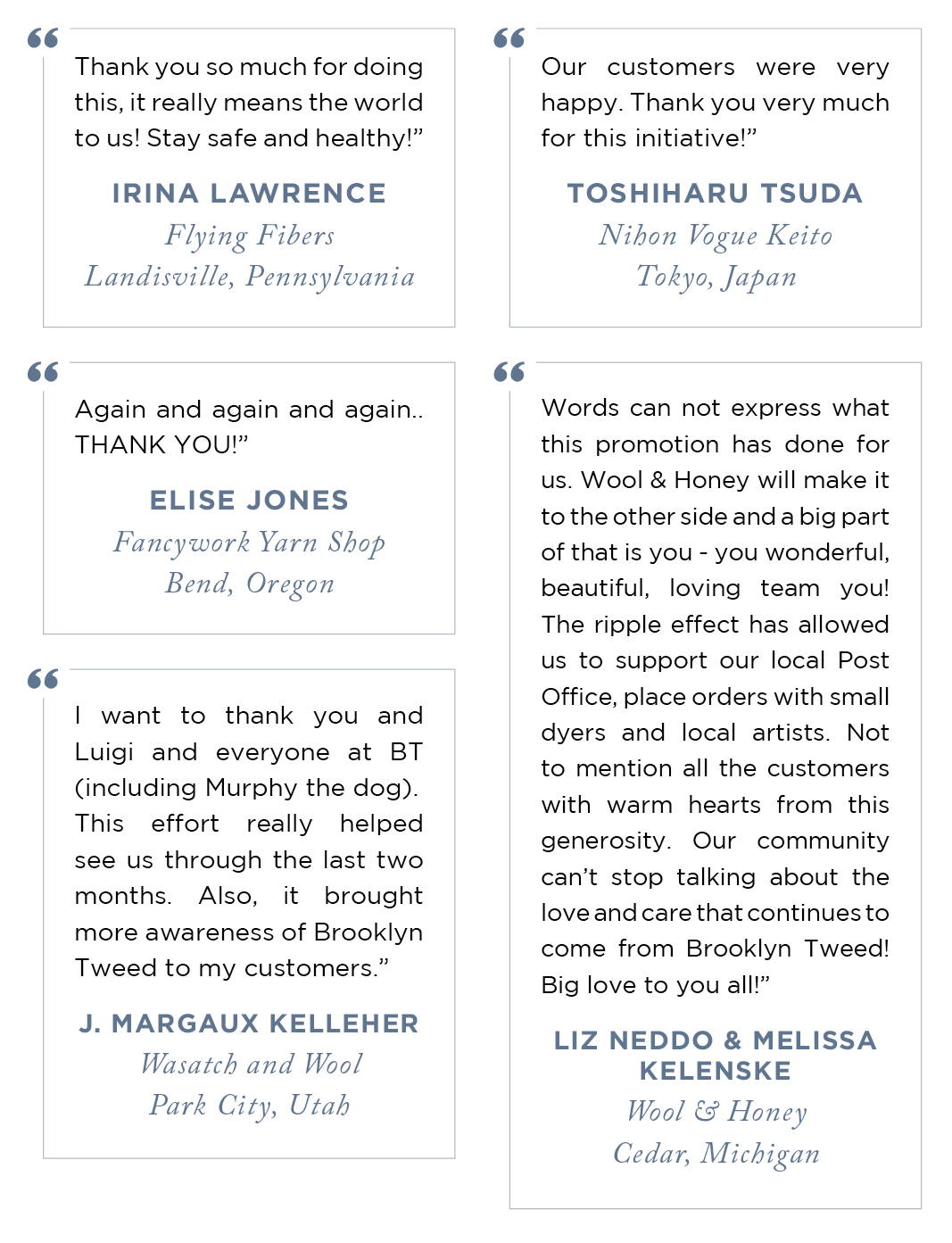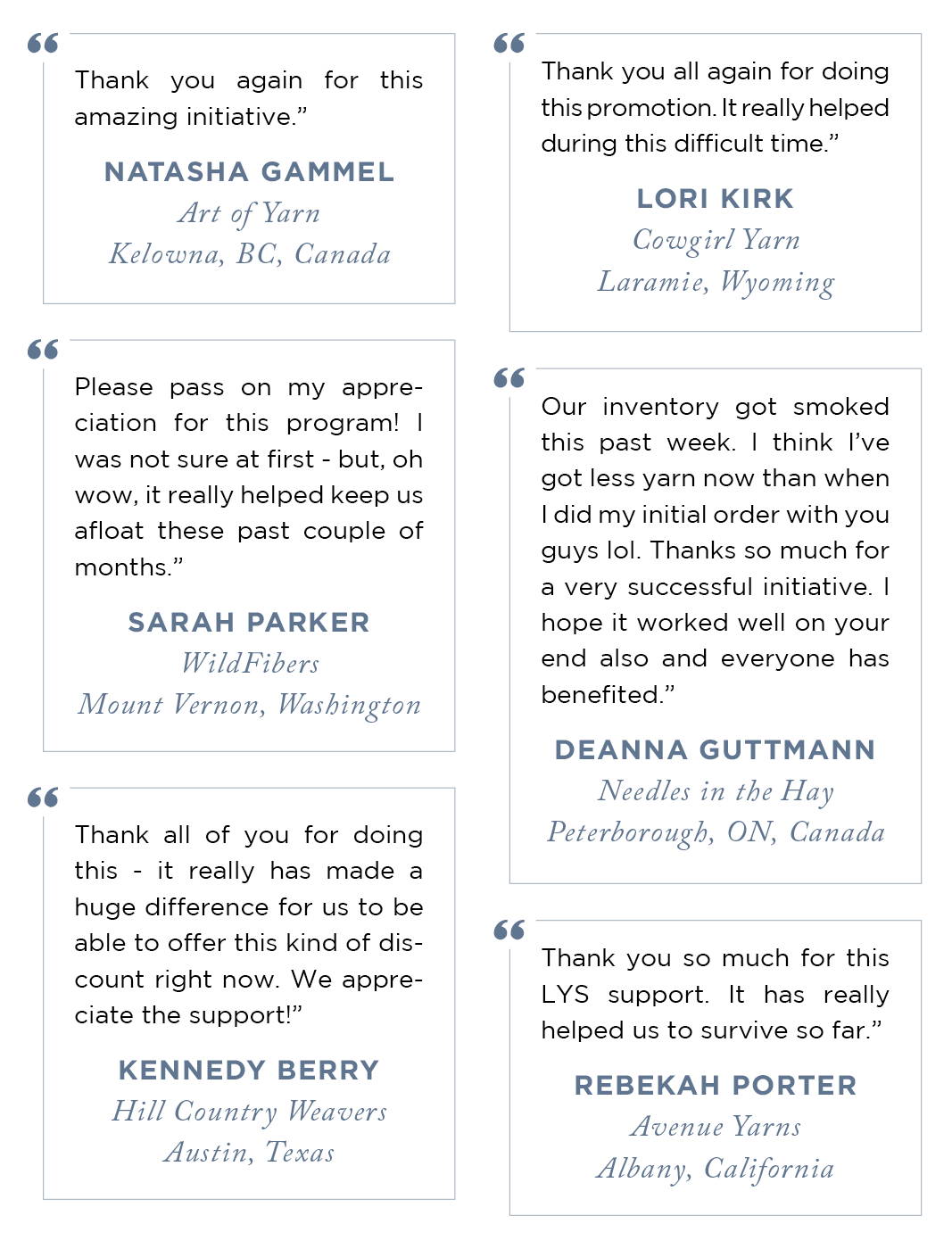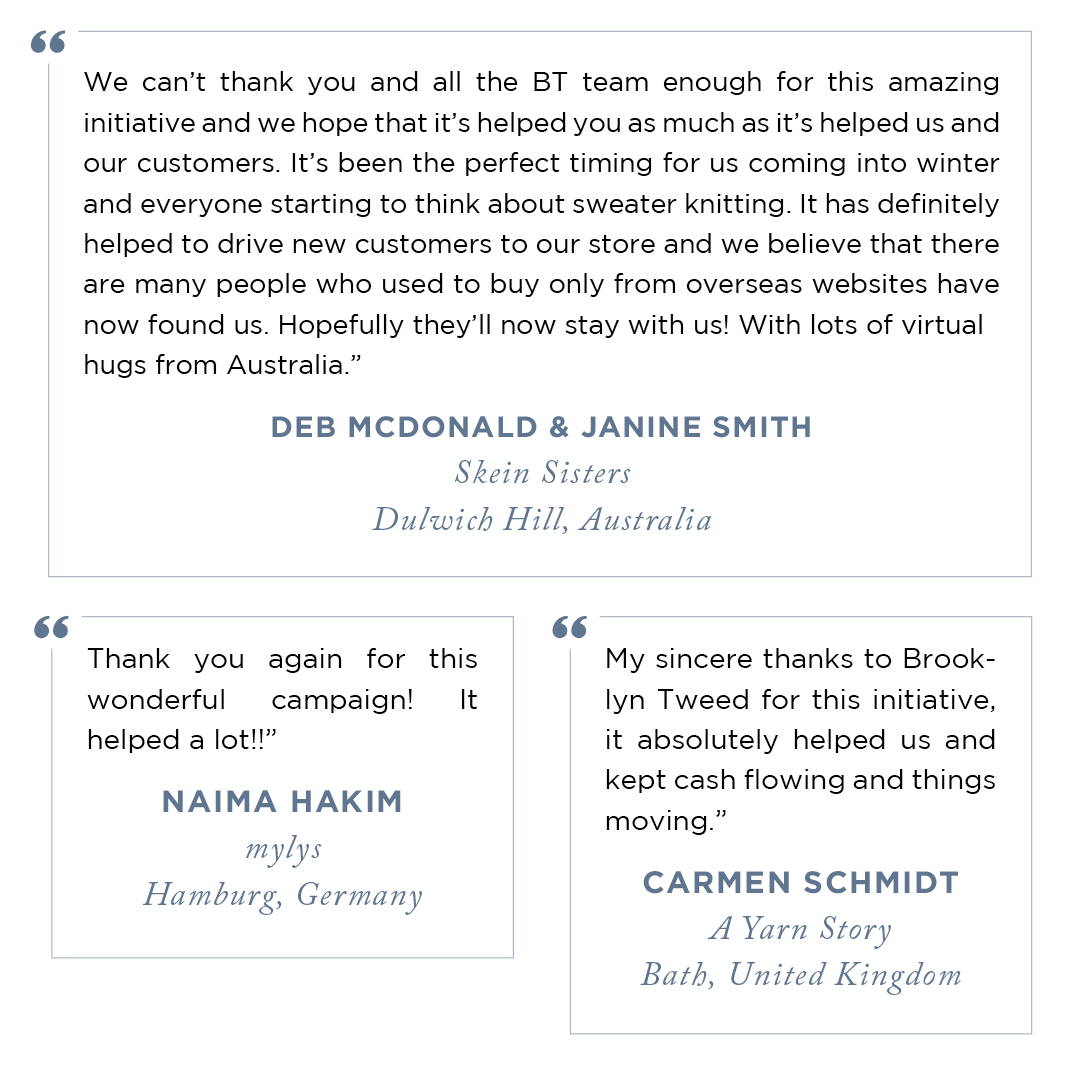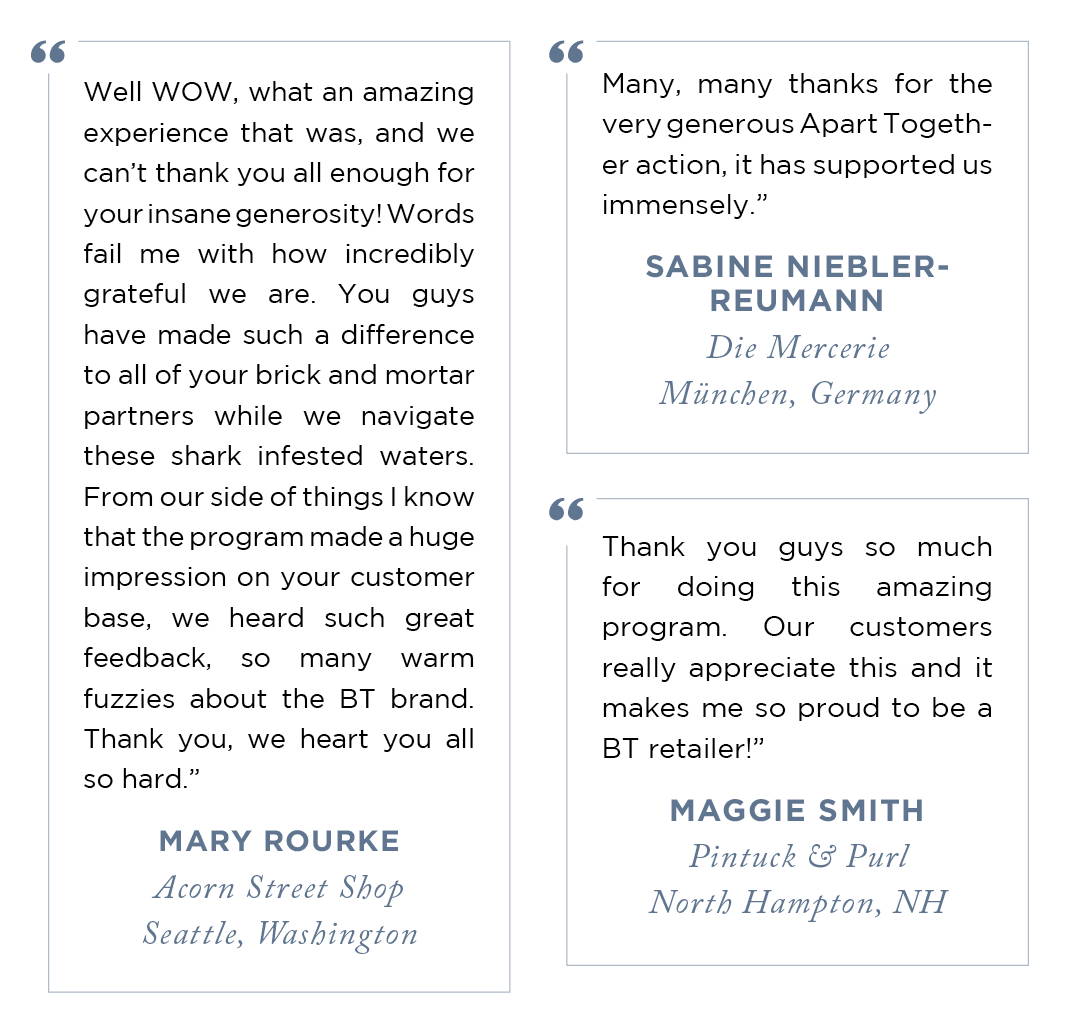 ---
You are not alone. We care about you. You have our support.
With every order you placed through Apart Together these last two months, you lovingly tendered those messages to your Local Yarn Stores. And they heard you, loud and clear. By purchasing online or choosing curbside pick-up, you enabled those shops to stay in business. What you have accomplished is astounding.
In a time when few things seem certain or easy, you showing up for this community in such staggering numbers cannot be praised heartily enough. You raised over $300,000 worth of peace of mind and employee paychecks for yarn stores fearing closure — both temporary and permanent. Your personal projects gave shops a moment to catch their breath and adapt to these new circumstances.
We know that times are scary for you too — whether due to unemployment, parenting while working remotely, or the press of anxiety in general. It is our hope that your Apart Together purchase becomes a project that brings you respite. You deserve a moment of calm in the chaos.
From all of us at Brooklyn Tweed and all the shops you helped, from the very bottom of our hearts and in the most profound, humbled terms: Thank You.
Love, Your Friends at Brooklyn Tweed