HOW TO KNIT:
Picot Bind Off
Learn how to work the Picot Bind off to add interest to your knitwear. This decorative edging is easy to achieve and creates a lovely finish for shawls, sweater hems and more!
Step 1: With RS facing, using the knitted cast-on method, cast on 2 stitches.
Step 2: Bind off 4 stitches.
Step 3: Slide the stitch from R needle onto L needle.
Repeat Steps 1-3 until 1 stitch remains. Pull tail through the final stitch.
The Picot Bind Off creates a playful edge and is more elastic than a traditional bind off — try it as an alternative to the Icelandic Bind Off or other stretchy bind off of your choice.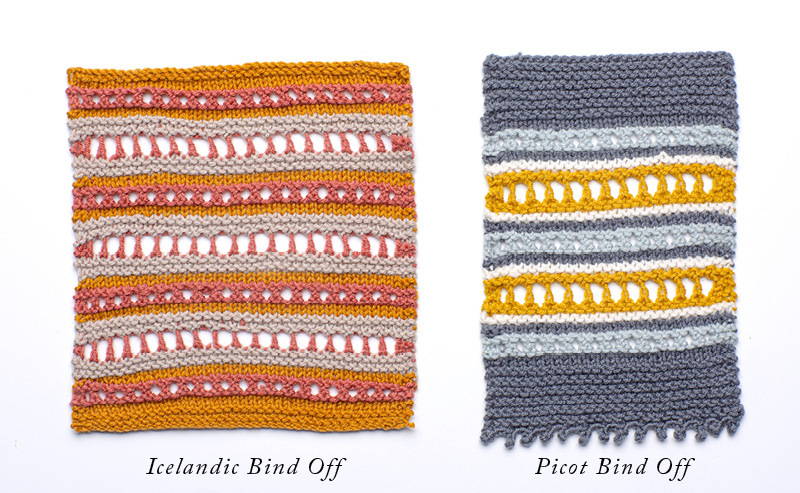 ---
NYSA SHAWL
BT by Brooklyn Tweed
This playful shawl boasts a simple shape and approachable lace details sure to inspire new knitters and invigorate veterans alike. Aim for the perfect wardrobe staple with an all-over solid or coordinate colors for accented eyelets and pleasing garter stripes with instructions from the downloadable companion PDF. Add a few new skills to your tool kit and emerge with a finished and fashionable shawl to warm you through all seasons.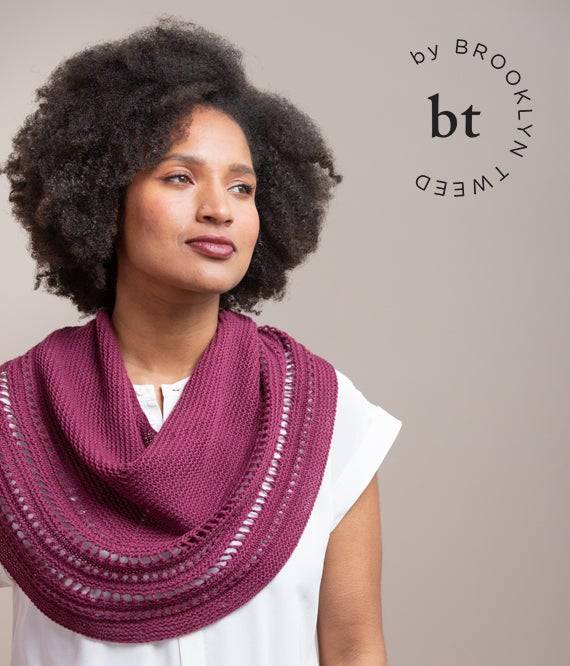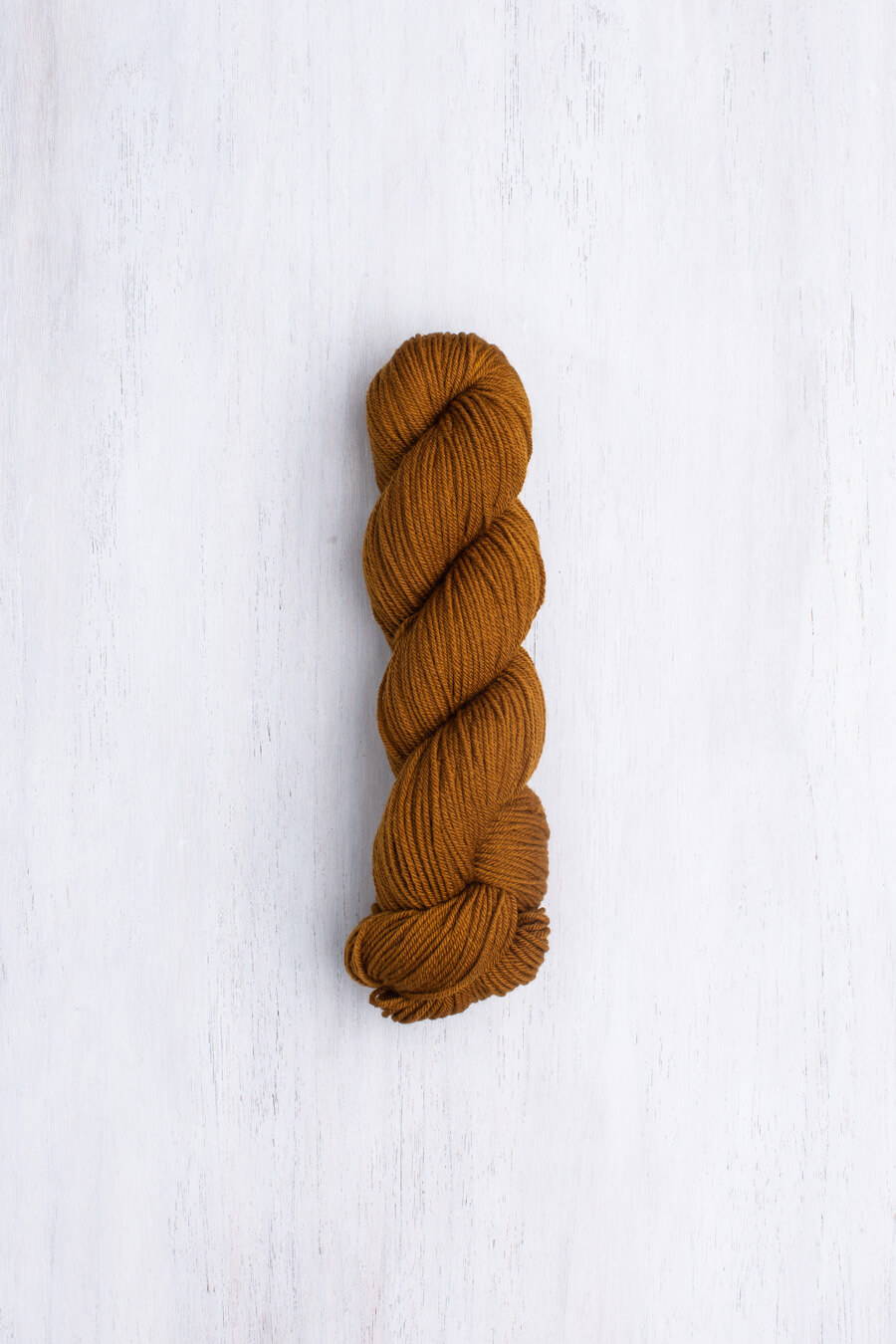 PEERIE
Fingering Weight
American Merino Wool
Peerie is smooth, strong, and full of lively bounce. Made with USA-grown Merino wool, this yarn's 4-ply construction lends luster and a polished hand to cables, lace motifs, stockinette and textured fabrics. With a range of jewel tones, soft pastels, and warm neutrals, Peerie's expansive color palette makes it a perfect colorwork yarn.
Featured colors in this tutorial:
Burnished Sophisticated olive-brown, like a new pair of Italian leather shoes.
Share with us #BTintheWild