HOW TO KNIT:
Stem Stitch Bind Off
This tutorial will teach you the elastic Stem Stitch Bind Off. This simple sewn bind off yields an incredibly stretchy edge that still looks polished and tidy. If you are a fan of the traditional Long-Tail Cast On, this technique will perfectly mirror the look of that cast on, lending symmetry to the start and finish of your project. Let us walk you through this springy cast off and add another skill to your roster of finishing techniques.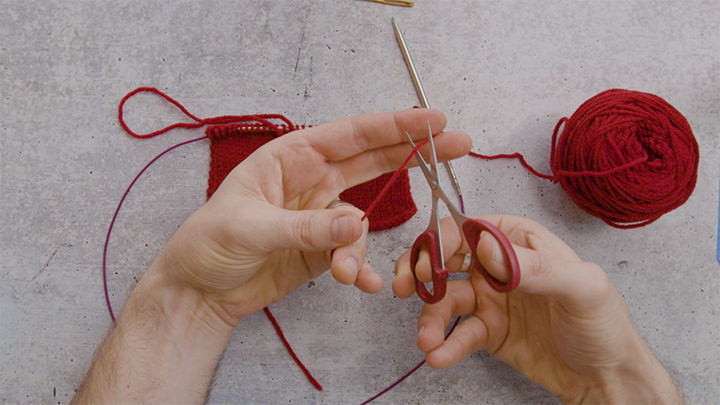 This is a sewn bind off. Cut working yarn leaving a tail approximately 4 to 5 times the width of the piece to be bound off. Thread onto a tapestry needle.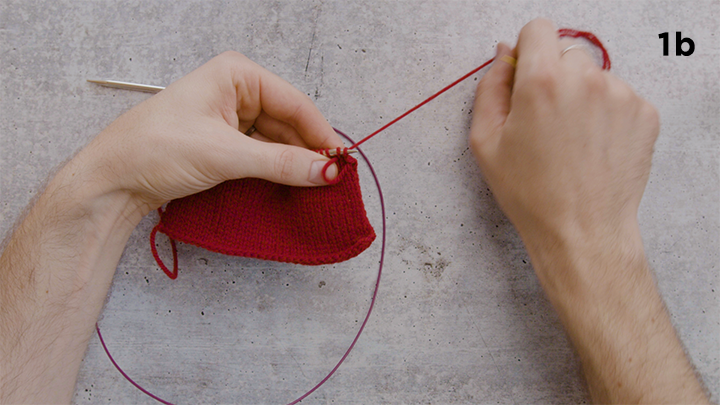 Step 1: Insert tapestry needle knitwise into the second stitch on L needle (image 1a), bringing it out to the back of the work (image 1b).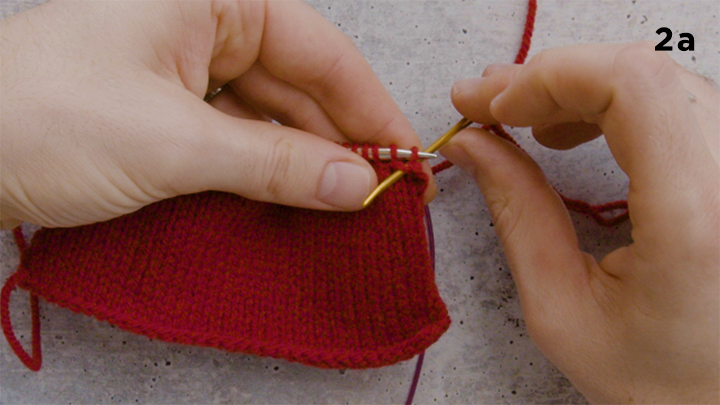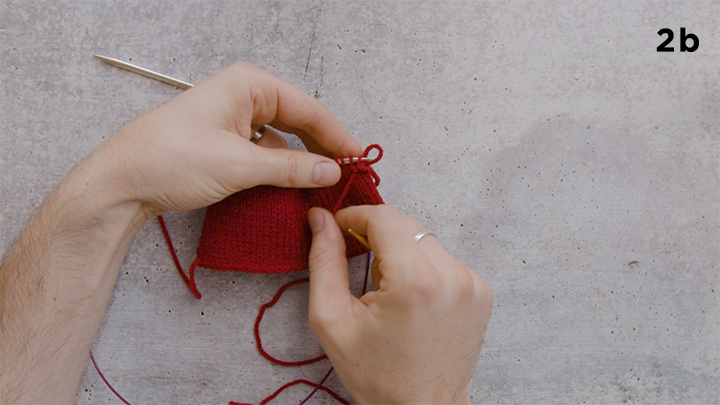 Step 2: Insert tapestry needle purlwise into the first stitch, working from the back towards the front (image 2a), and bringing needle under the strand of yarn that is threaded through the second stitch (image 2b).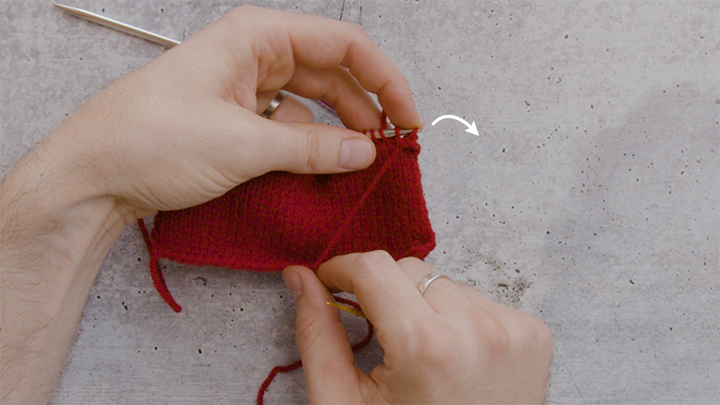 Step 3: Drop the first stitch off the L needle, and pull yarn gently through.
Repeat steps 1–3 until one stitch remains, twisting the yarn in the direction in which it is plied to add tensile strength as you sew. Draw yarn through final stitch and fasten off.
MURRE
Reversible Cabled Wrap
Take the warmth of a homey hearth with you everywhere you go with this decadent, cabled wrap. Thick ropes of sinuous cables twine over and under, growing organically from the ribbed border. Though heavily textured, Quarry's lofty jumble of fibers make this woolen spun wrap lightweight and easy-wearing. Worked end to end, this bulky knit can easily be lengthened for even more dramatic effect or narrowed for a slimmer profile.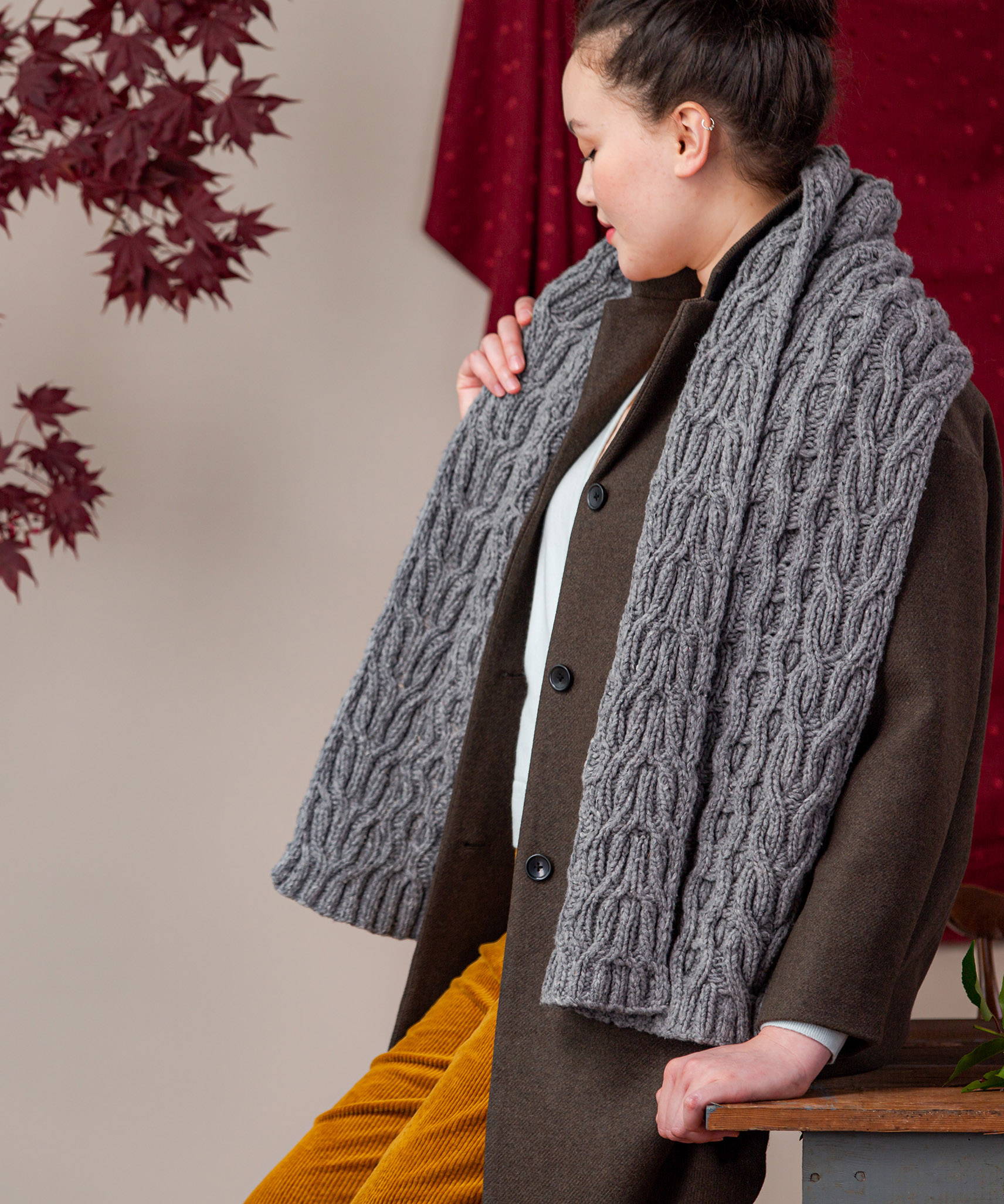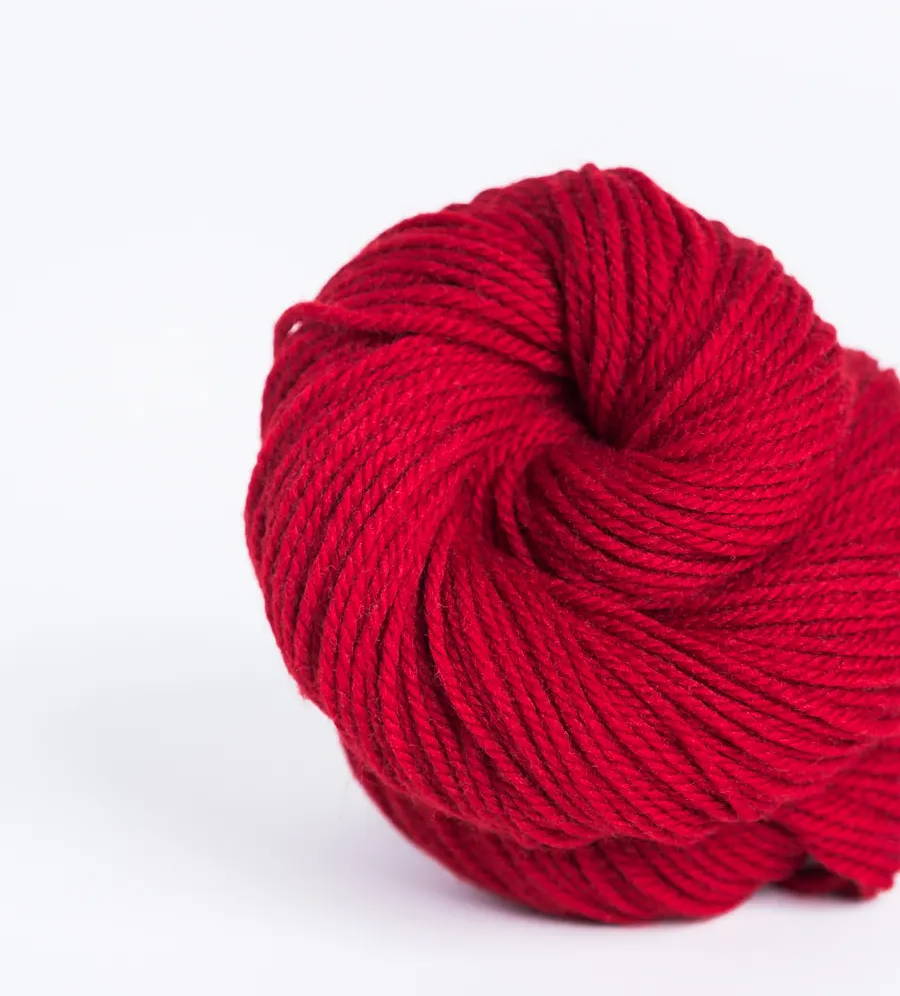 Arbor is a classic DK weight yarn with timeless versatility. American Targhee wool is worsted spun into a round and springy 3-ply yarn, perfect for crisp stitch definition and wear-everywhere knits. Skein-dyed in a painterly palette of solid colors.
Featured color in this tutorial:
Alizarin - A cool and rich red evocative of cranberry and crushed velvet.
Share with us #BTintheWild