HOW TO KNIT:
Sloped Bind Off
This tutorial will teach you to work a Sloped Bind-off, useful for binding off any angled edge in your knitting. Get smoother shoulder seams and sleeve caps with this easy technique.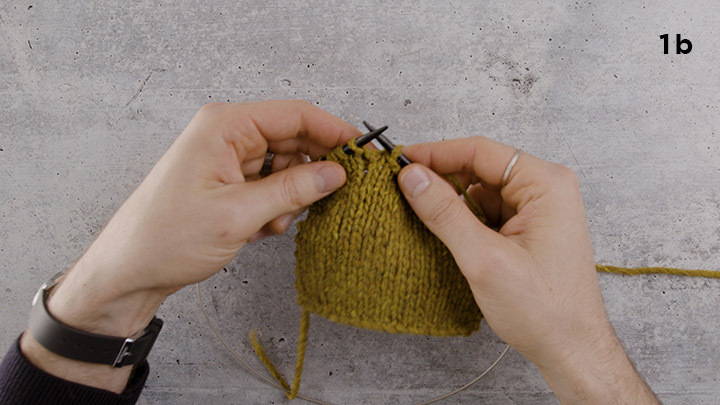 Step 1: Work the first bind off row(s) at the garment edge(s) as usual. One row before the next bind off row, work to the last stitch of the row (image 1a) and turn (image 1b).
Note: The last stitch can also be slipped (unworked) to the R needle at the end of the row, then slipped back to the R needle after turning the work.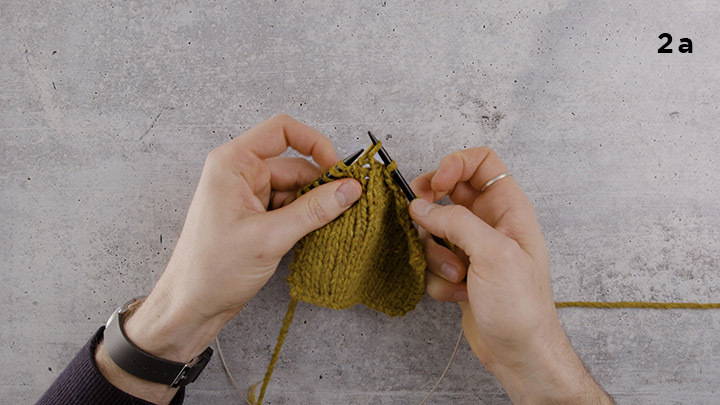 Step 2: Slip the first stitch from the L needle purlwise (image 2a). Pass the unworked stitch of the previous row over the slipped stitch (the first stitch is bound off) (image 2b).
Step 3: Bind off the remaining stitches as usual. Repeat until you have bound off your entire sloped edge.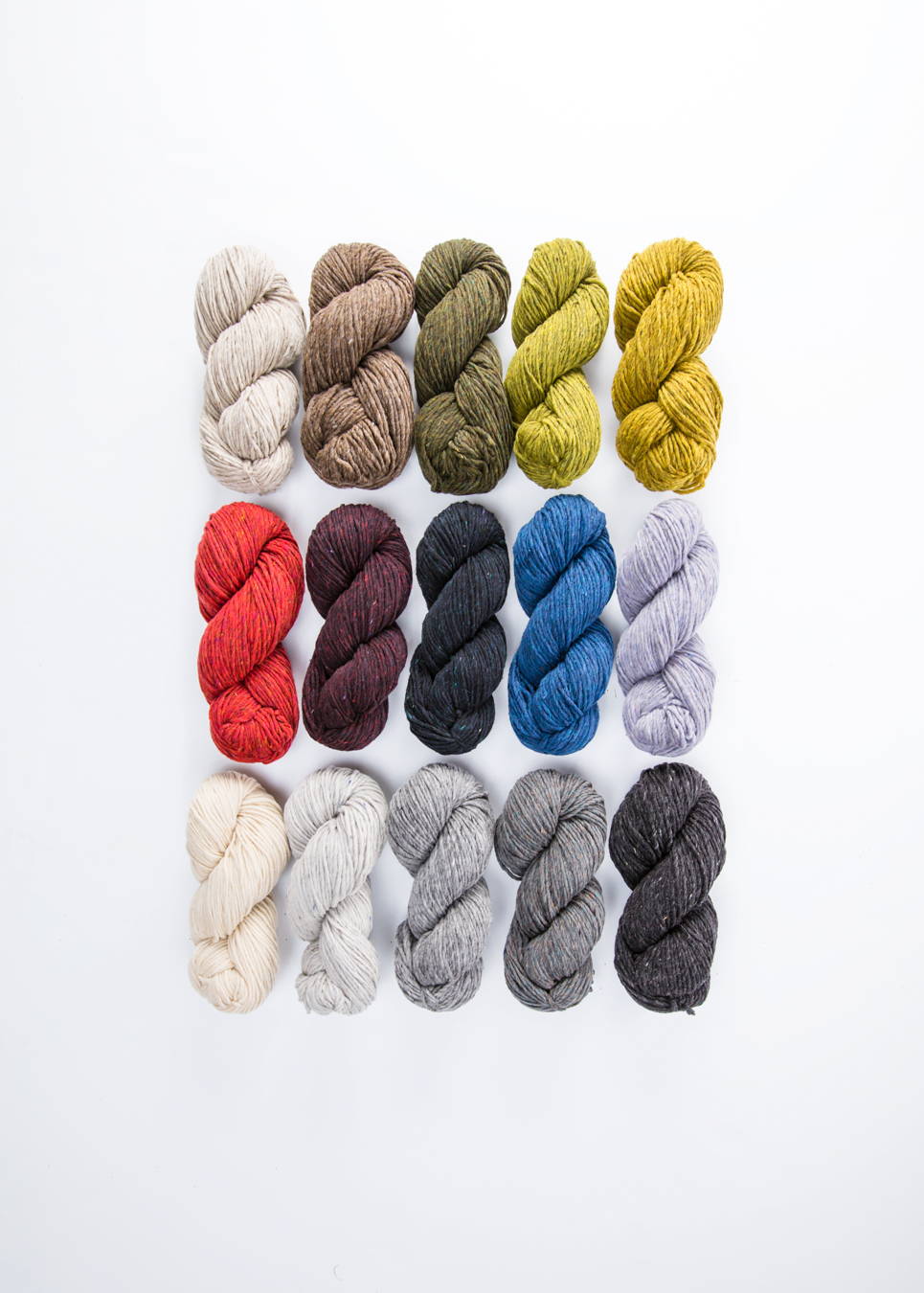 Quarry is a chunky sibling to Shelter and Loft, inspired by roving-style "unspun" yarns and offered in pillowy 100-gram skeins. Three strands of the same lofty, woolen-spun Targhee-Columbia fleece are gently spun together into a plump yarn that looks like a single ply and has greater tensile strength and stitch definition than a true unspun yarn.
Featured colors in this tutorial:
Citrine is a cool, swampy ochre muddled with olive, lime, and rust, the lightest member of a yellow-green gradient with Sulphur and Serpentine.
Share with us #BTintheWild