HOW TO KNIT:
German Twisted Cast On
Today we're going to talk about the German Twisted Cast On, sometimes called the Old Norwegian Cast On. This cast on method is similar to the Long-Tail Cast On, but incorporates one further twist in the "anchoring" loop as you're creating each stitch to make for a very tidy, stretchy edge.
You'll set it up the same way as for a Long-Tail Cast On, by measuring out a tail approximately 4 times the width of the piece being cast on, making a slip knot and placing it on the right needle. Then you'll position the needle in your right hand and both strands of yarn in your left hand, with the ball end of the yarn looped over your index finger and the tail end over your thumb in a "slingshot" shape.
For each stitch that you cast on, you'll follow the following 6 movements:
Step 1: Bring the needle under both yarns that are around your thumb.
Step 2: Bring the needle up behind those loops and then down through the middle of the loop formed by the thumb.
Step 3: While pivoting your thumb, take the needle back over the thumb yarns towards your index finger.
Step 4: Take the needle over the top of the yarn coming from your index finger to catch it.
Step 5: Keeping the index finger yarn caught on the tip of the needle, bring the needle back through the thumb loop.
Step 6: Drop the loop off your thumb and tighten up the stitch just formed (note the extra twist in the thumb loop strand, forming a bump at the base of the newly made stitch).
And there you have it! Repeat these 6 movements until you've cast on enough stitches for your piece.
For ribbed or brioche patterns, you can alternate casting on stitches using the Long Tail Cast On for knit stitches and German Twisted Cast On for purl stitches for an edge that mimics the ribbing!
---
BRITTLEBRUSH
Cabled Socks
Built for the loving wear of daily use, the Brittlebrush socks boast enjoyable cabled motifs both large and small. Perfectly balanced with a beautiful fit from its heel flap and gusset construction, each pair is customizable with three sizes and adjustable foot length. Outfit your feet for cozy nights in and rambunctious afternoons out with Peerie's springy Merino and sturdy 4-ply spin.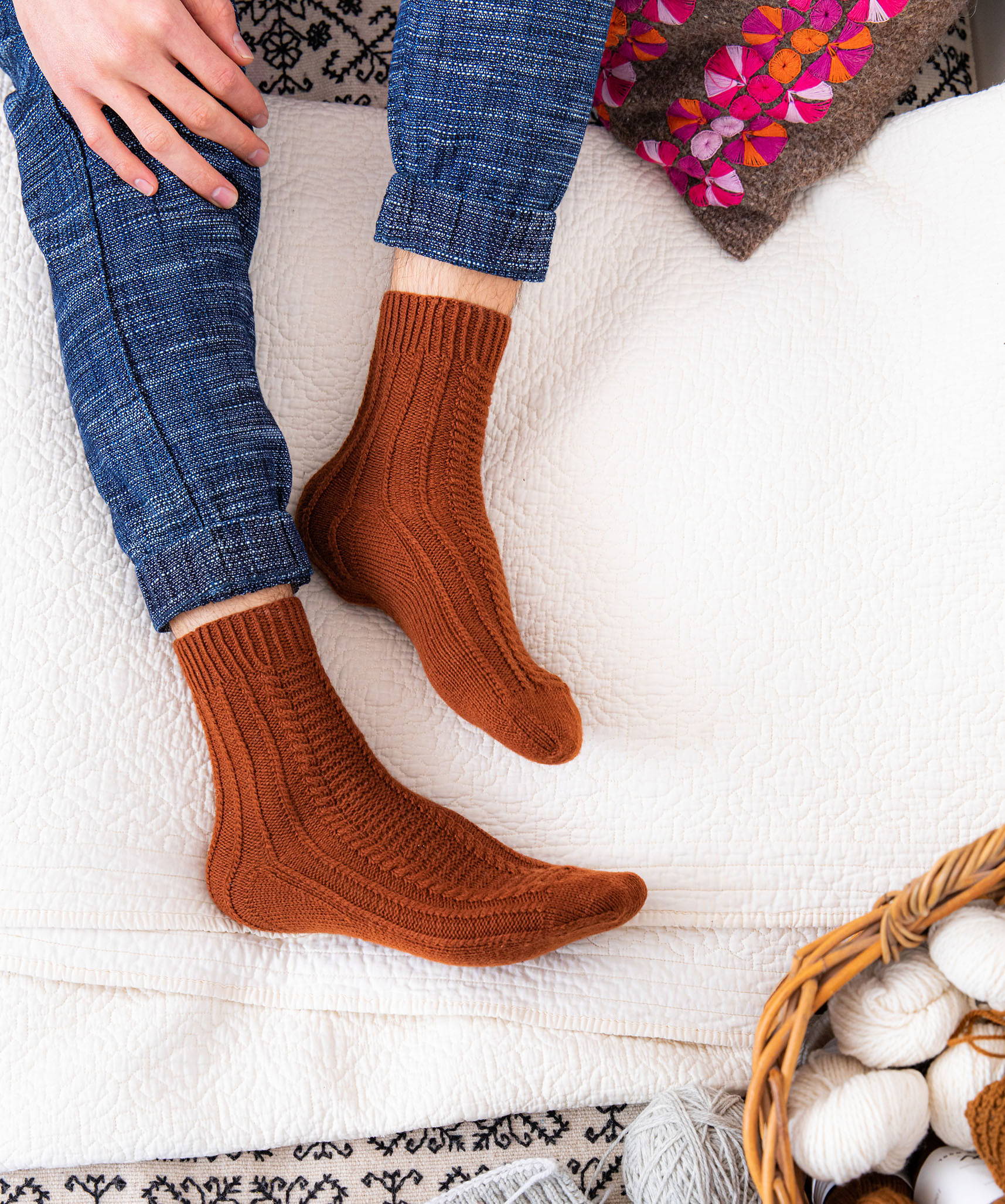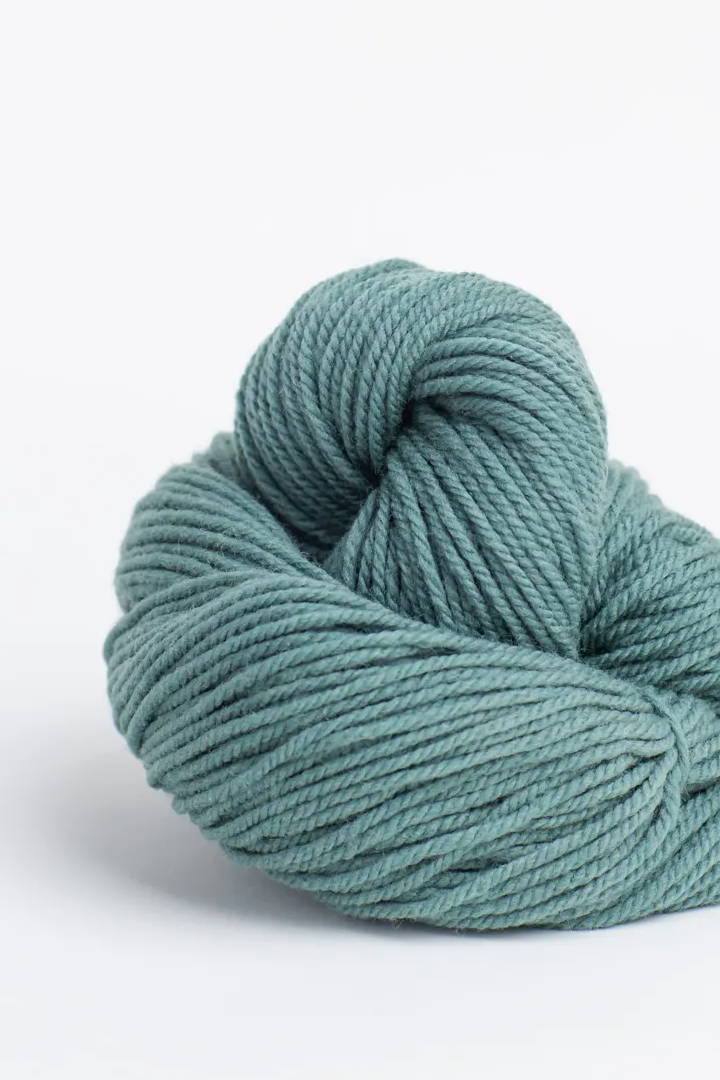 ARBOR
DK Weight
American Targhee Wool
Arbor is a classic DK weight yarn with timeless versatility. American Targhee wool is worsted spun into a round and springy 3-ply yarn, perfect for crisp stitch definition and wear-everywhere knits. Skein-dyed in a painterly palette of solid colors.
Featured colors in this tutorial:
Lovat The muted blue-green of an old Scottish tweed suit.
Share with us #BTintheWild