HOW TO KNIT:
Double Wrapped Eyelet
Learn how to work the Double Wrapped Eyelet for more open lacework in your knitting projects. This simple technique is an elegant addition to any shawl or lace and features stunningly in the Nysa shawl.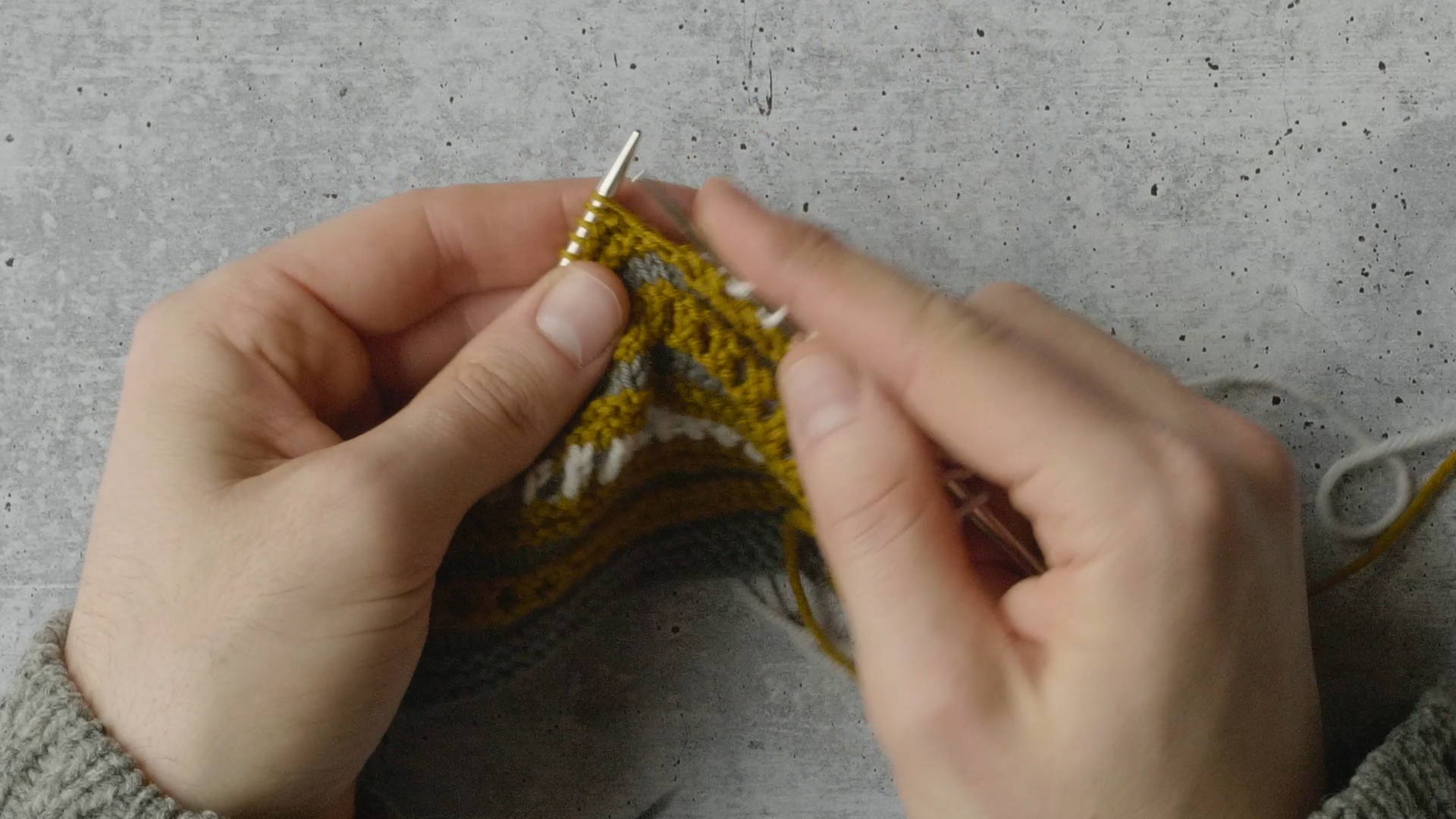 Step 1: With R needle tip, enter into two stitches on L needle as if to K2tog.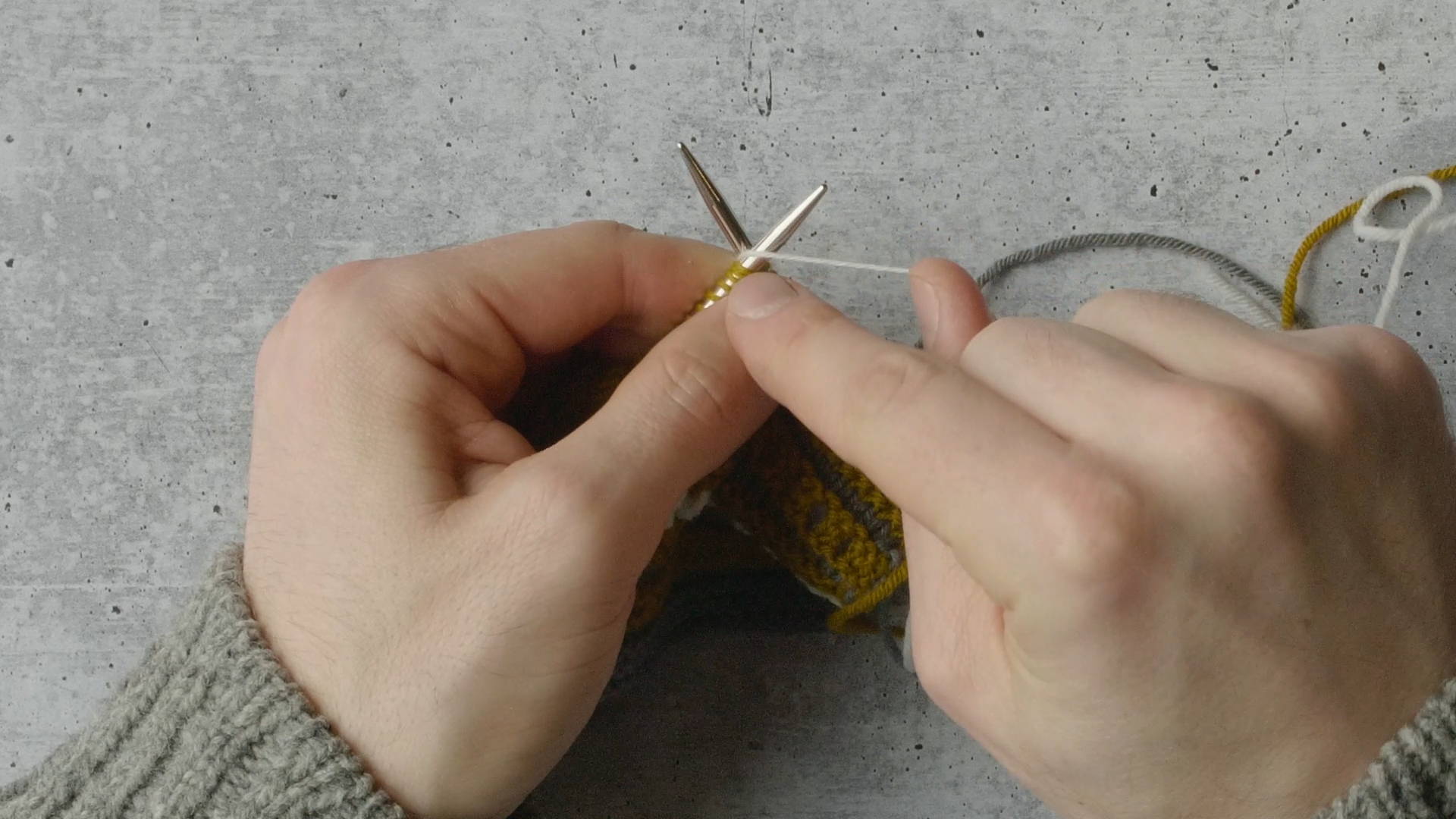 Step 2: Wrap working yarn counter-clockwise around both needle tips.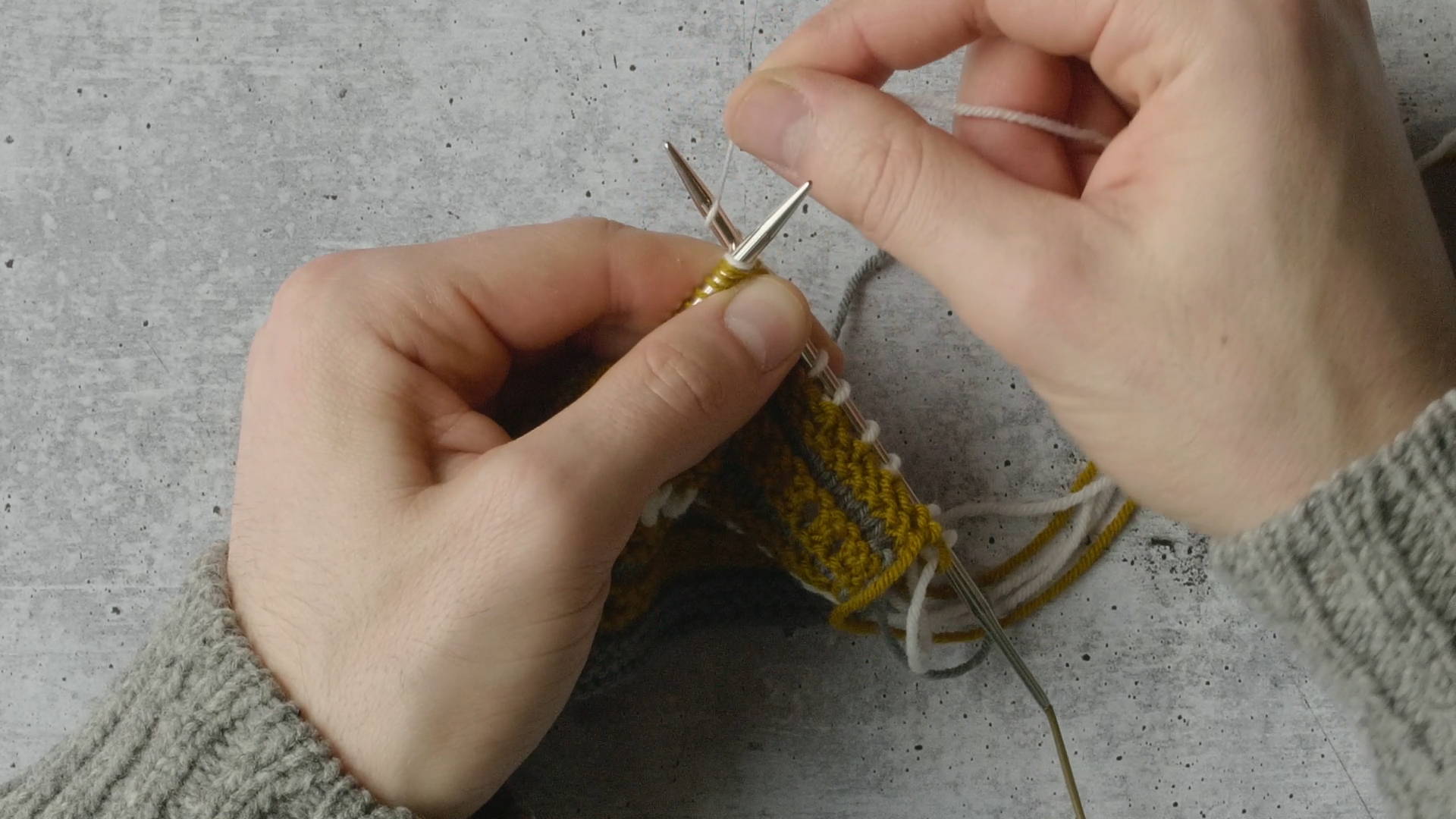 Step 3: Then wrap yarn once more around the R needle (as a regular knit stitch).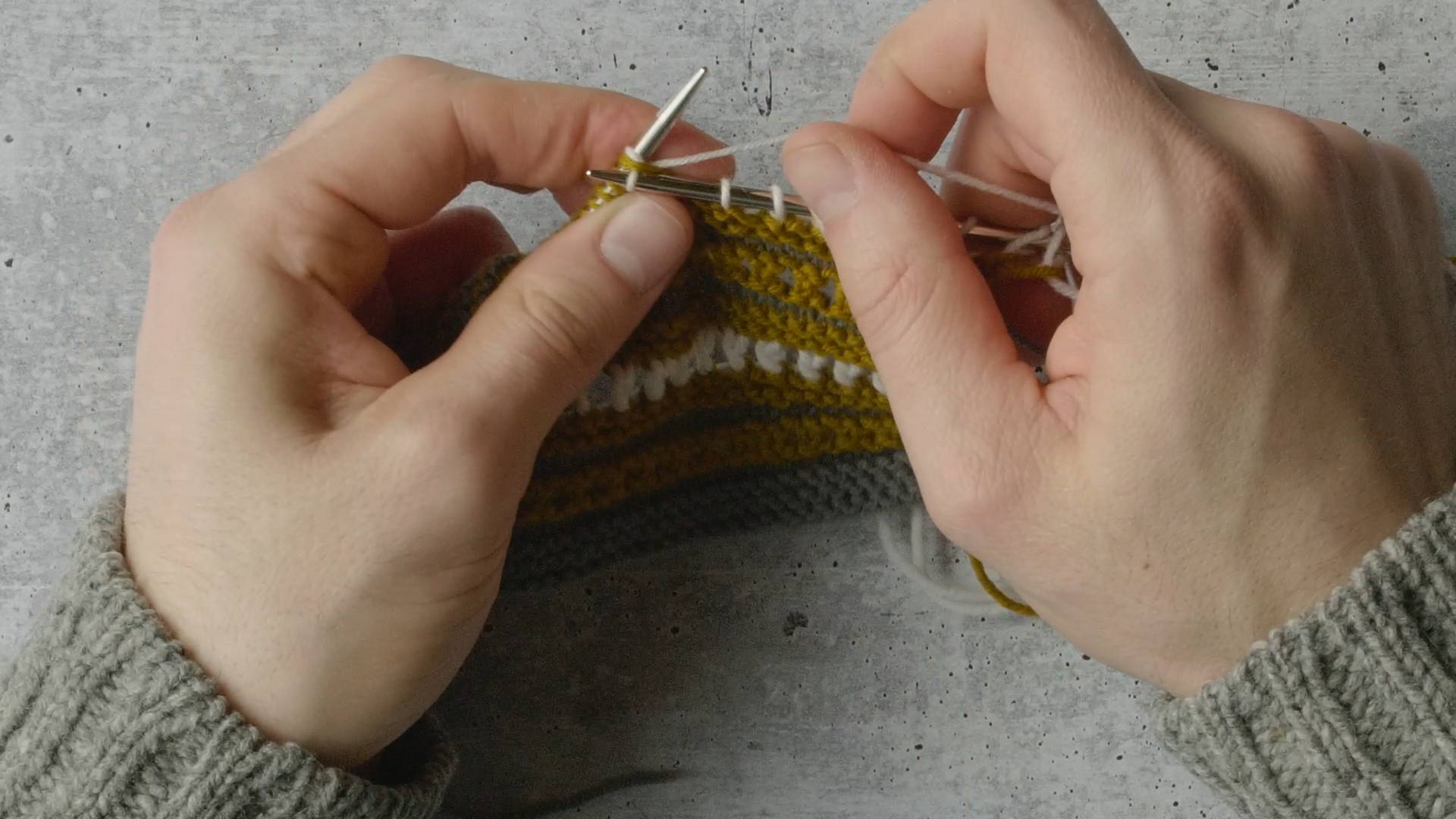 Step 4: Pull the loop through as when working a knit stitch.
Step 5: To return to the origin stitch count, on the WS (working any selvedge stitches at the beginning and end of the row as instructed), knit into the first double wrapped eyelet from the row below, bring yarn forward, yarn over, *knit into the next double wrapped eyelet, bring yarn forward, yarn over* until the original stitch count is achieved.
This playful shawl boasts a simple shape and approachable lace details sure to inspire new knitters and invigorate veterans alike. Aim for the perfect wardrobe staple with an all-over solid or coordinate colors for accented eyelets and pleasing garter stripes. Add a few new skills to your tool kit and emerge with a finished and fashionable shawl to warm you through all seasons.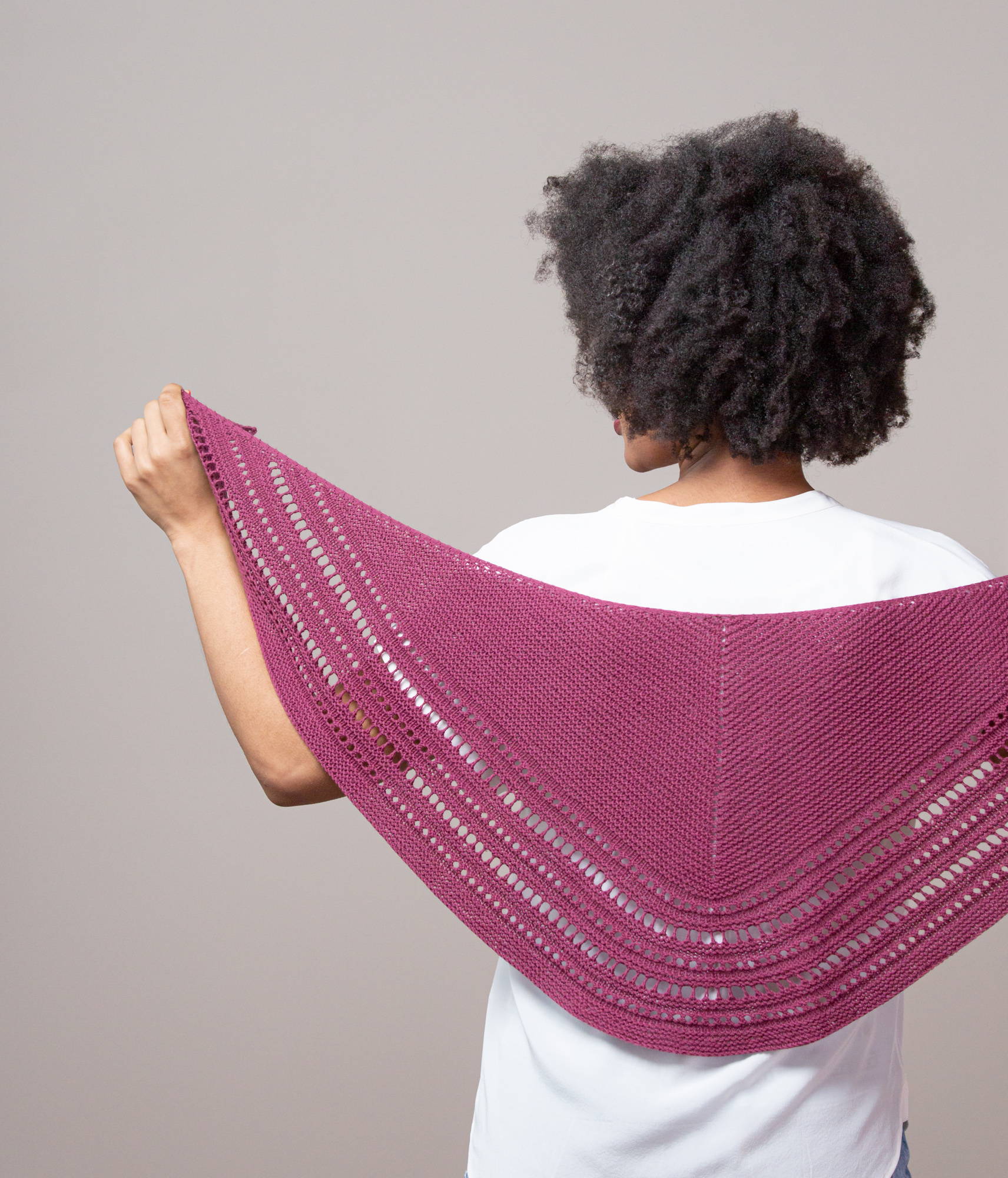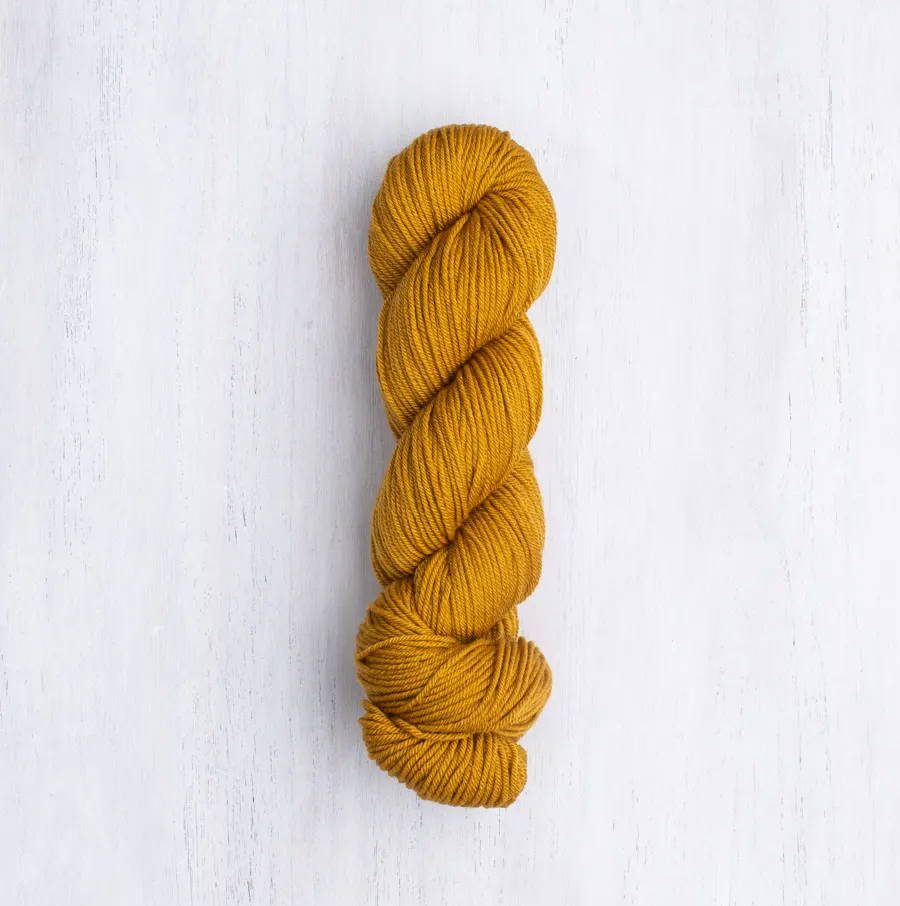 Peerie is smooth, strong, and full of lively bounce. Made with USA-grown Merino wool, this yarn's 4-ply construction lends luster and a polished hand to cables, lace motifs, stockinette and textured fabrics. With a range of jewel tones, soft pastels, and warm neutrals, Peerie's expansive 45-color palette makes it a perfect colorwork yarn.
Featured colors in this tutorial:
Henge The silvered grey of ancient hewn stone.
Klimt The rich ochre gold of willow leaves in autumn. Inspired by the paintings of Gustav Klimt's "golden phase."
Thaw Cool, silvery white.
Share with us #BTintheWild