Pay What You Choose - Support How You Can
In stressful times, we turn to our craft for comfort. Brooklyn Tweed's Apart Together initiatives enable customers to make a difference with their yarn purchases and support communities in need.
In the early days of the COVID-19 pandemic, as businesses of all kinds prepared to shutter their doors to keep employees and customers safe, the Brooklyn Tweed team looked for a way that we could aid our interconnected community of stockists, makers and designers. Facing our own office lockdown and with no time to hesitate, our small team imagined, innovated, and launched Brooklyn Tweed: Apart Together in the course of a single afternoon. The response was astonishing. In just two months, our customers helped us to provide more than $320,000 in aid to over 100 local yarn stores, keeping lights on, shelves stocked, and employees paid.
Since then, Apart Together has helped to support independent knitwear designers, local communities impacted by natural disasters, and at-risk LGBTQIA2S+ youth. Together, we have the ability to change the world — one stitch at a time.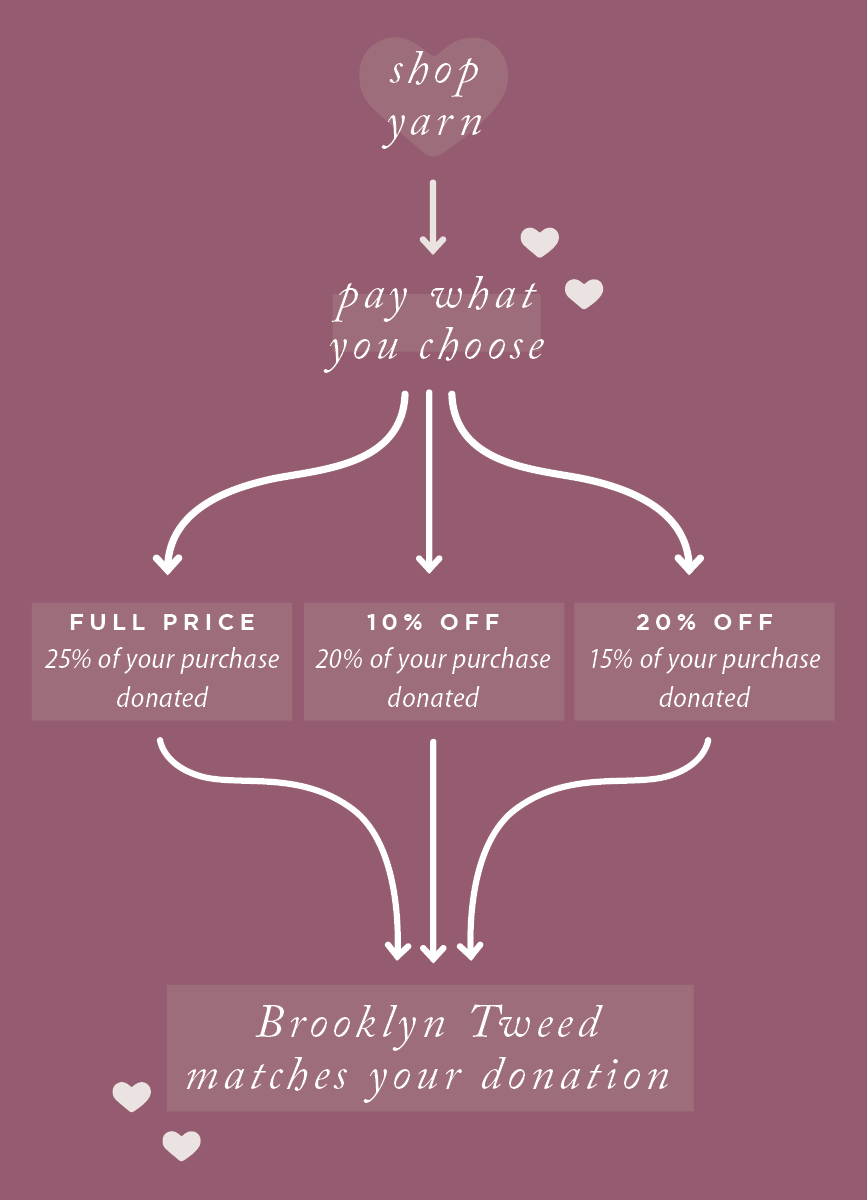 COMMUNITY SUPPORT: Bridging Voices
Supporting LGBTQ+ and allied youth through music in Portland, Oregon •

$14,519 raised
COMMUNITY SUPPORT: SMYRC
Supporting LGBTQIA2S+ youth in Portland, Oregon
COMMUNITY SUPPORT: ACCESS
Providing wildfire relief to the residents of Phoenix, Oregon
LYS SUPPORT
Aiding local yarn stores
DESIGNER SUPPORT
Supporting indie designers
YOUR SUPPORT HELPS SO MANY
Each skein of Brooklyn Tweed yarn supports domestic manufacturing jobs, ethical labor standards, and sustainable environmental practices in the United States. With your help, Brooklyn Tweed does more.