Thank you! Your support means so much to our team!
Never miss a sale! Sign up for our newsletter and look forward to shopping great deals next year:

Thank you for supporting domestically sourced fiber manufacturing. Every time you shop Brooklyn Tweed, you help fortify the American supply chain and enrich local economies.
Overstock yarn cones, full-size & mini skeins

"Seconds" yarn cones & skeins

Yarn prototype cones & skeins

Yarn grab bags

Hand knitted design samples

Overstock gifts, lifestyle products & kits

One-of-a-kind items from our warehouse!
Our Warehouse Sales can be fast-paced events – follow these tips to be prepared!
Log into your Brooklyn Tweed account (or create one!) before the sale starts.

Have your payment information ready.

Placing a product into your cart does not reserve it for purchase. If multiple customers attempt to purchase the same item, whoever completes their purchase first will receive the product. Check out quickly and/or place multiple purchases to ensure that you get the items you want.

Use our express checkout options to complete your purchase quickly and easily.

All sales are final.
(Friends don't let fiber friends miss the Warehouse Sale – share these tips with your closest crafters!)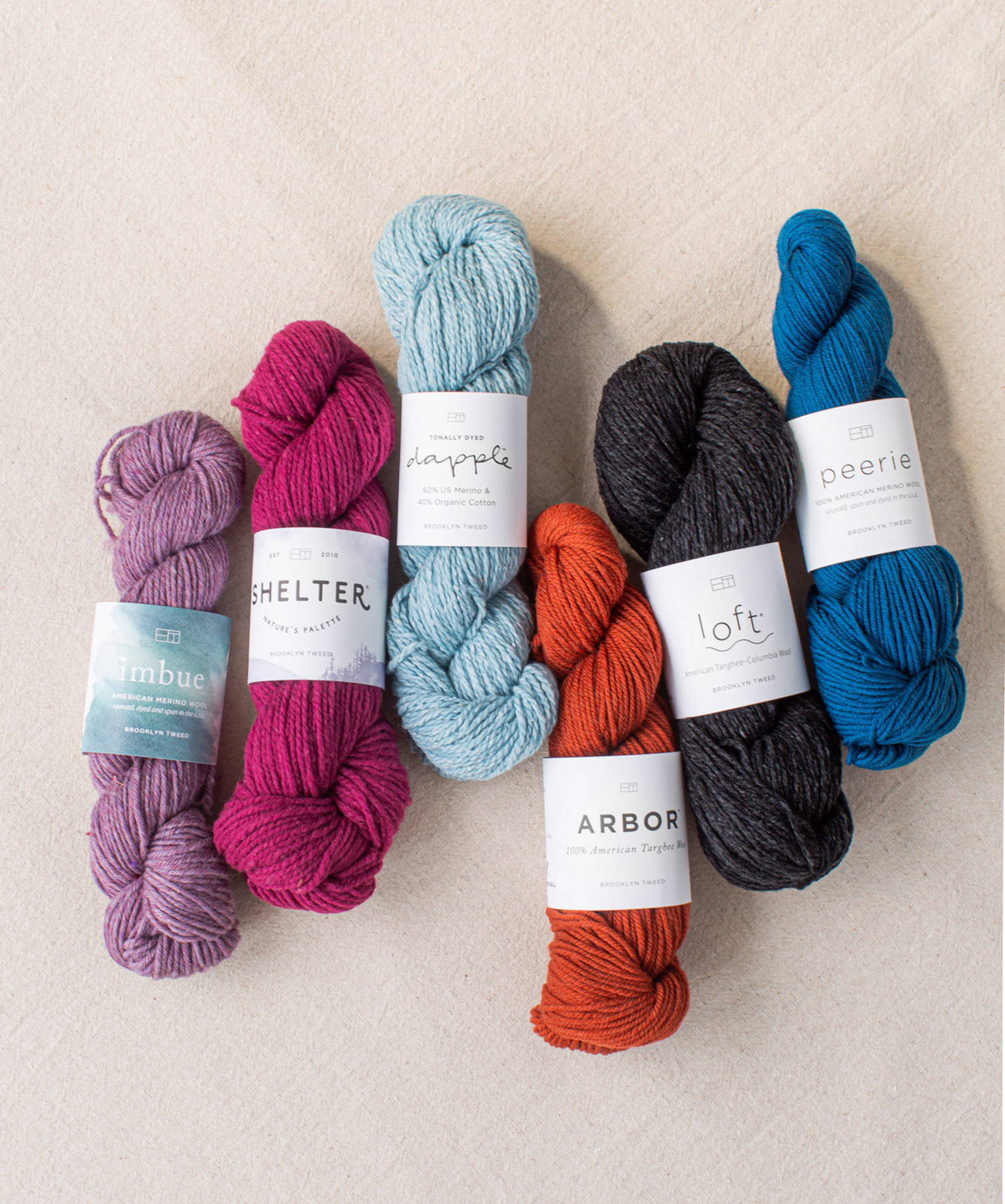 Shop these 100% retail quality yarns with complete confidence in their excellent condition. We love bringing you new domestically sourced and spun yarns, but sometimes we make a little too much – that's where you come in. In order to make space for new products in our warehouse, these overstock skeins are on sale for a fraction of their original price.
Dapple (DK weight)

Loft (fingering weight)

Imbue (worsted weight)

Peerie (fingering weight)

Shelter (worsted weight)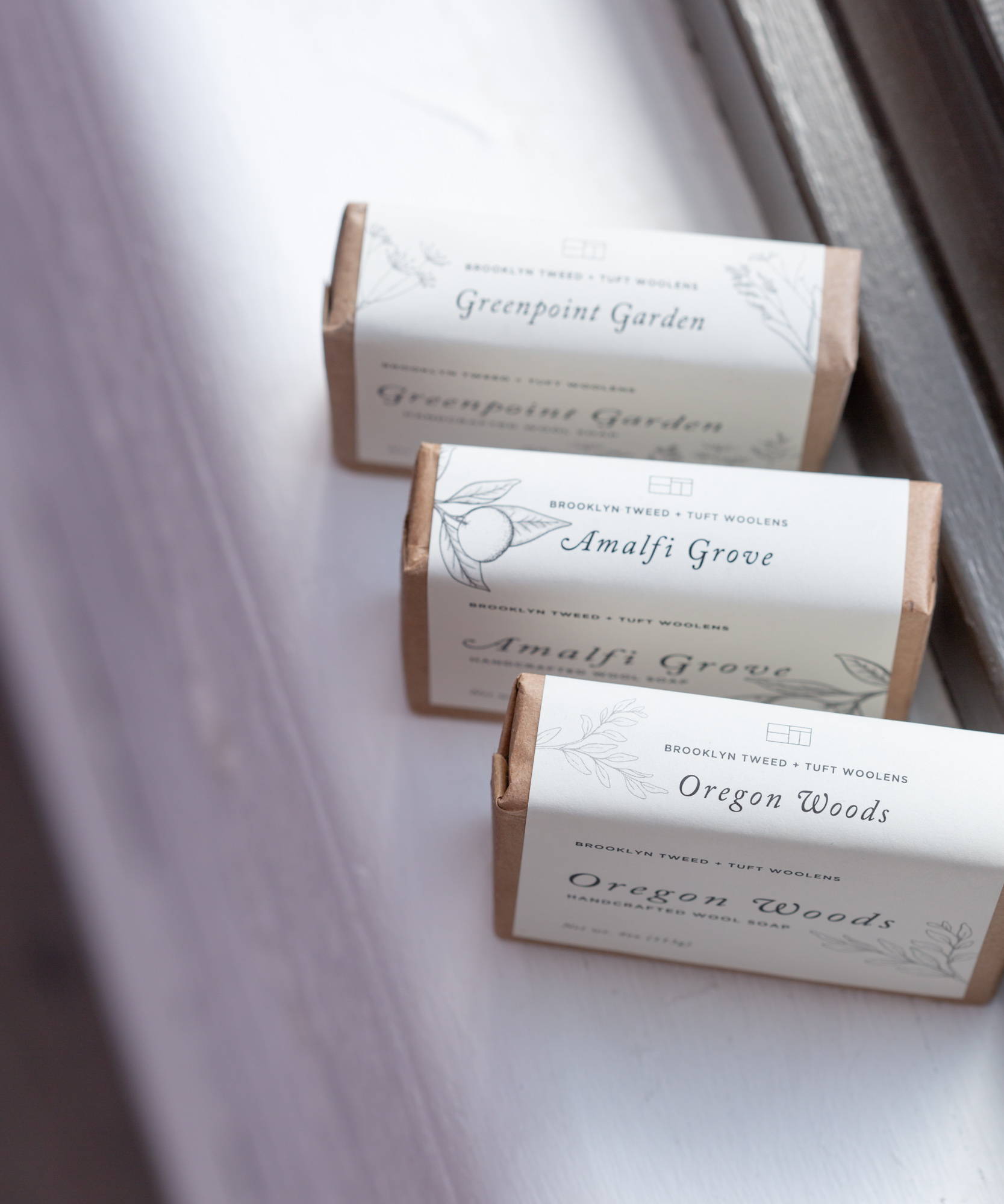 OVERSTOCK GIFTS & LIFESTYLE
We love collaborating with other makers to create wonderful wool-related products! Shop our assortment of handmade items, knitting kits, and fun gifts for crafters and non-crafters alike.
Art Prints

Handwoven Sachets

Jigsaw Puzzles

Knitting Kits

Mini-skein Bundles

Notecards

Wool Soaps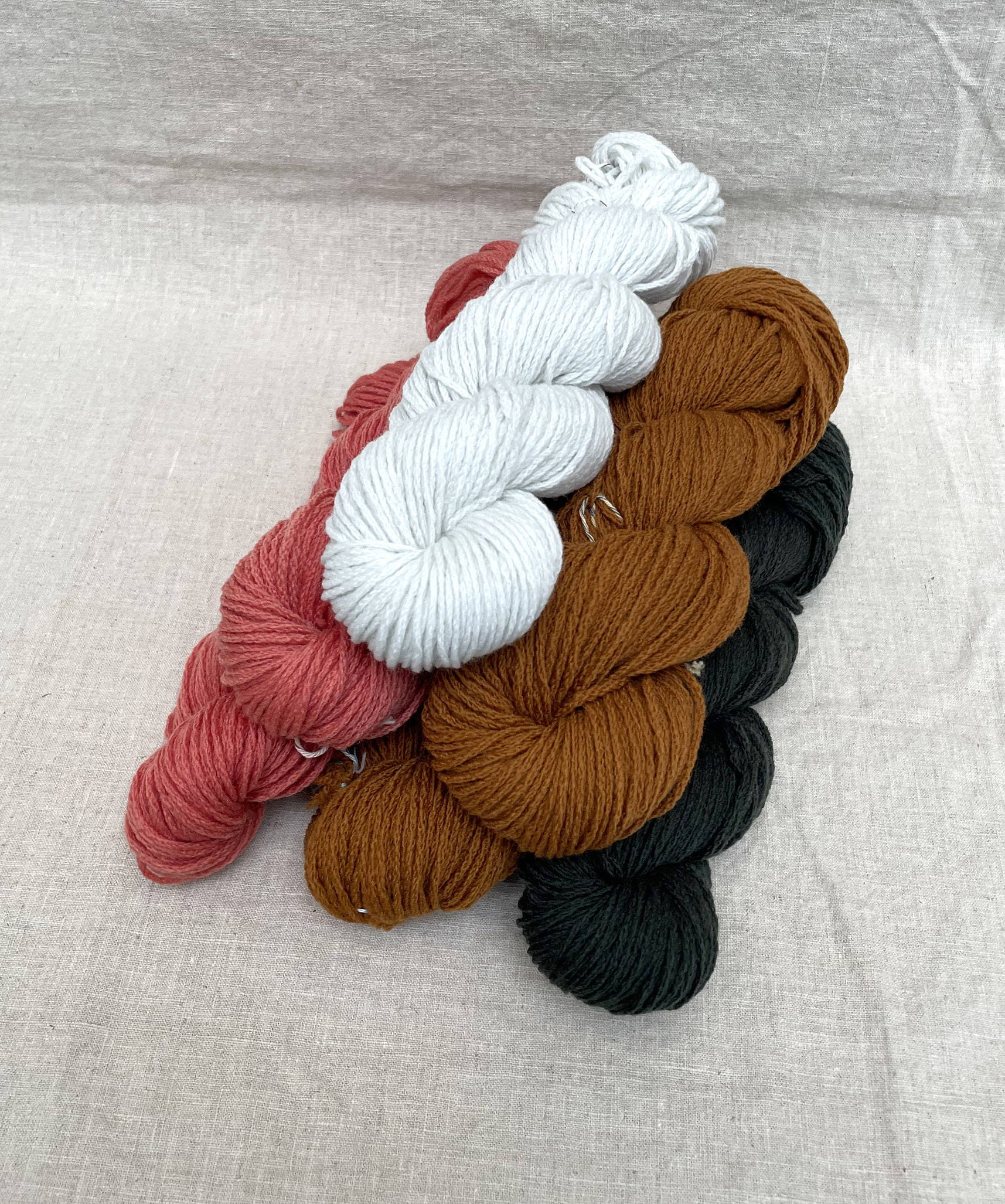 "Seconds" yarns don't quite meet the mark for retail sale but are perfect for your next project. Defects may include underweight or overweight skeins, multiple breaks or knots, dye lot inconsistencies, or sections of underspun or overspun plies. Our seconds yarn cones and skeins offer you the chance to purchase beautiful domestically sourced, breed-specific wool at a much lower price point.
Arbor (DK weight)

Dapple (DK weight)

Peerie (fingering weight)

Re-Ply Rambouillet (DK weight)

Shelter (worsted weight)

Tones (worsted weight)

Tones Light (fingering weight)

and more!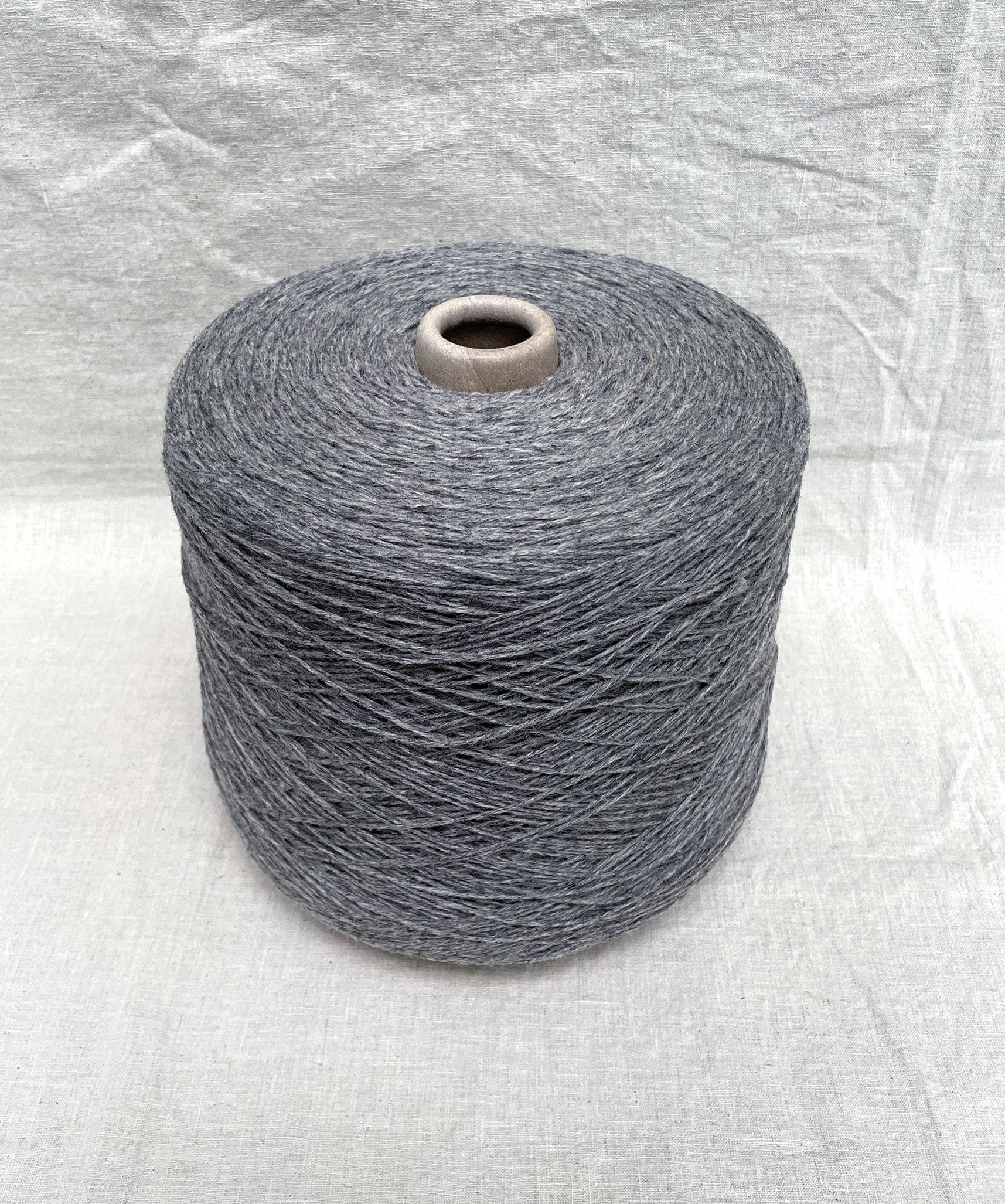 These cones and skeins of high-quality fiber were created during yarn development with our production partners. Some will eventually go on to become core Brooklyn Tweed yarn lines – now you can get your hands on these unique yarns in the early stages of their creation. Perfect for hand dyeing or beautiful to knit as-is, these yarns are a tactile peek behind the curtain into our yarn making processes.
Columbia wool cones & skeins (fingering & worsted weight)

Merino wool cones (lace, sport & worsted weight)

Rambouillet wool cones (lace weight)

Targhee wool cones & skeins (DK, Aran & chunky weight)

Targhee-Columbia wool skeins (worsted weight)

Wool & organic cotton skeins (fingering & DK weight)

and more!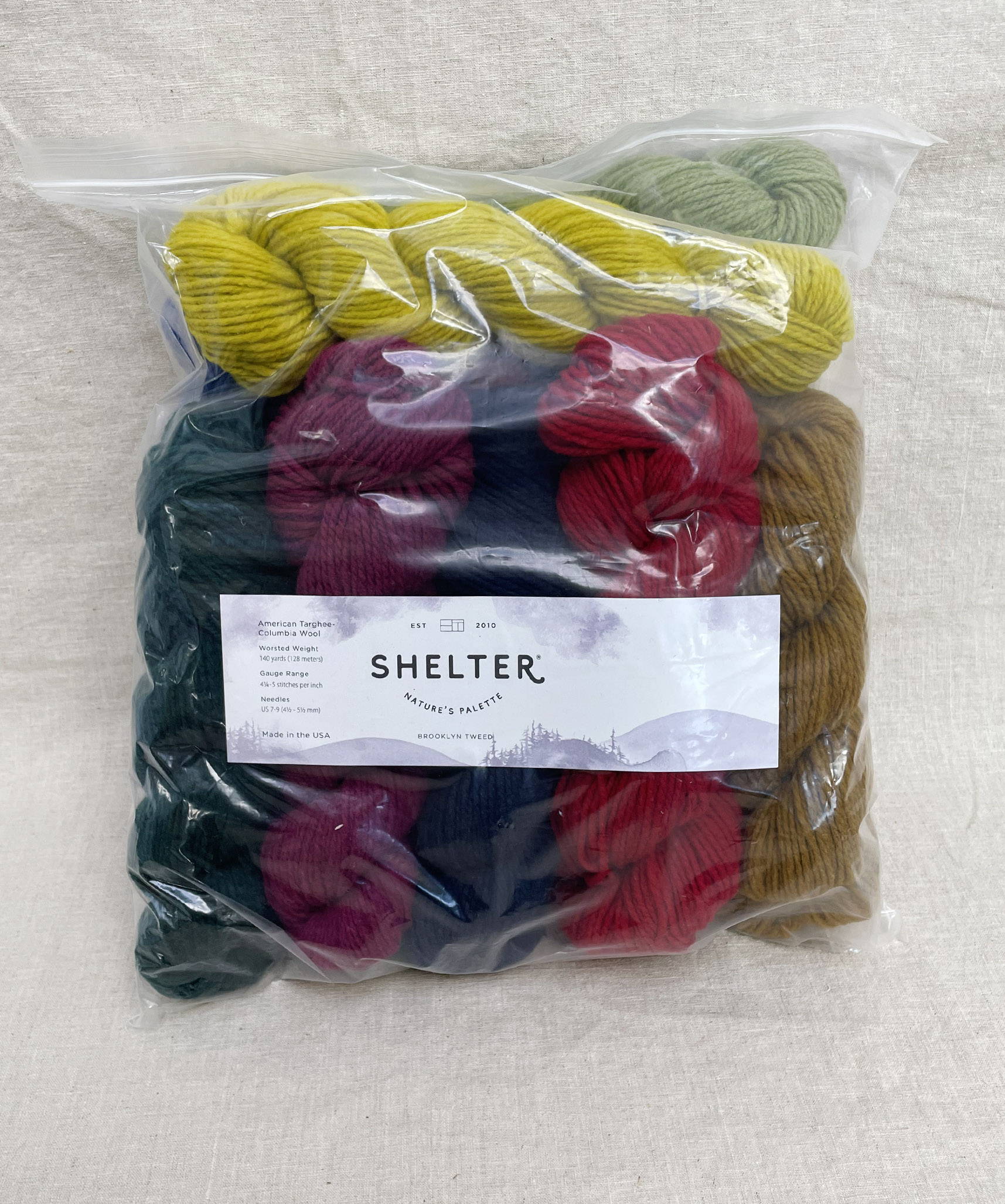 Enjoy our grab bags of high quality, domestically sourced yarns! We've put together a mix of weights, colors, put ups, breeds, and fibers and are sure you will love these fun assortments of yarn cones and skeins. Check the product specs for the specific contents of each bag.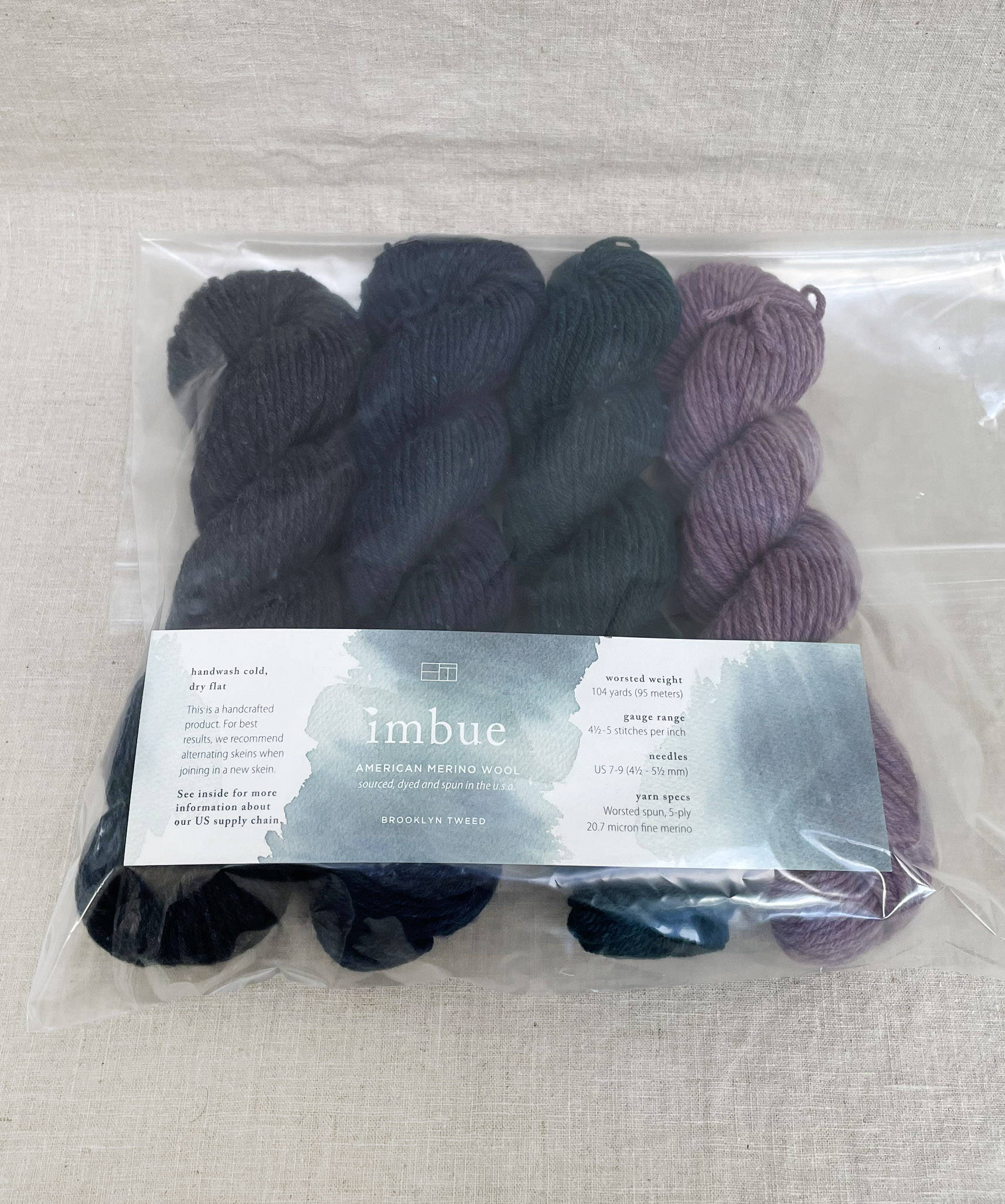 Our mystery grab bags hold full size or mini skeins of yarn that we've sampled for quality control, so they're just slightly underweight. Together, they're perfect for projects! What's the mystery? We've put together our favorite color combinations for you – which you'll receive is the luck of the draw!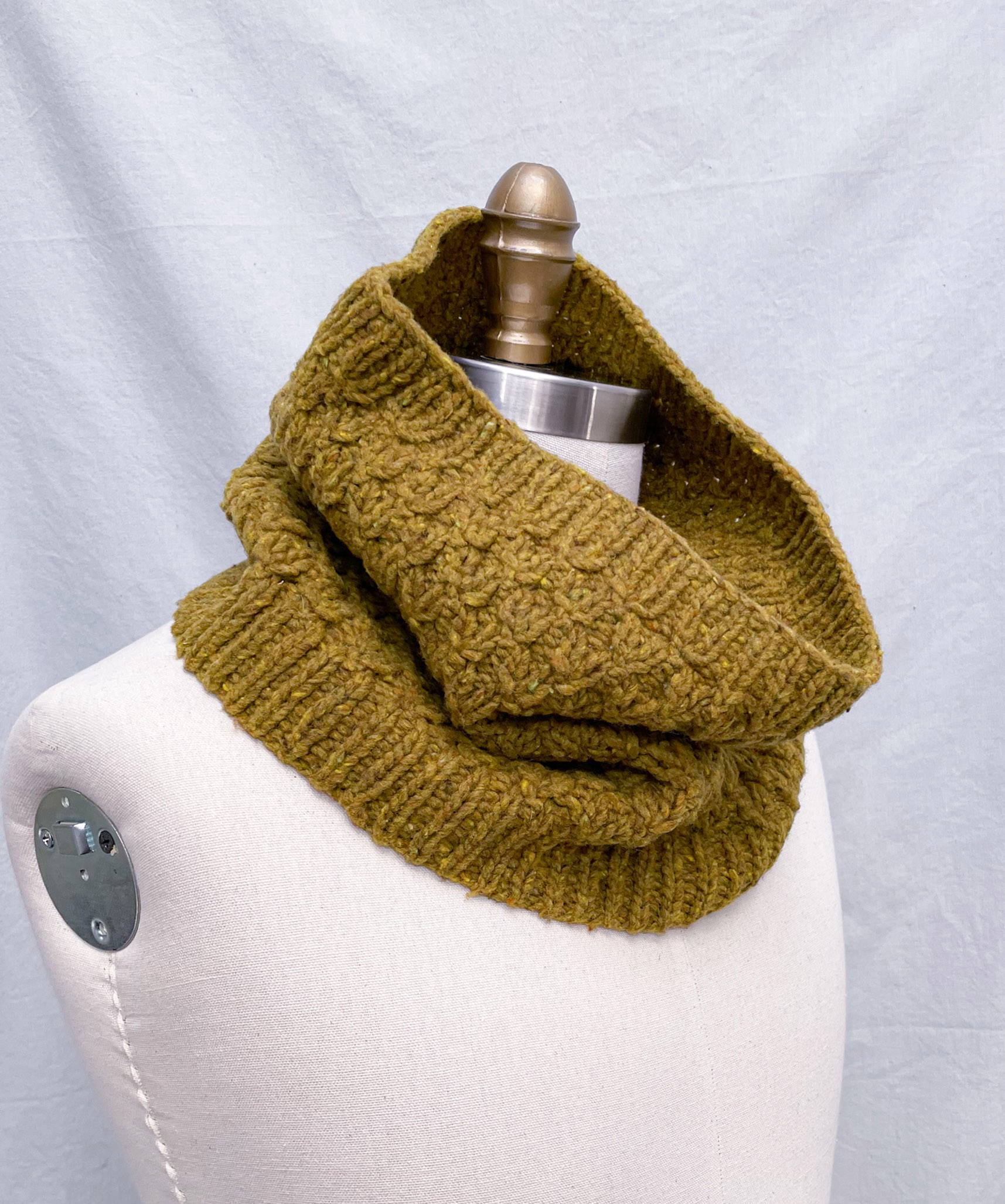 HAND KNITTED DESIGN SAMPLES
Enjoy beautiful hand knitted Brooklyn Tweed designs without having to knit them yourself! Give a gorgeous gift or add to your own handmade wardrobe.
Each item has been hand knitted in the USA by our expert sample knitters and is in good condition. Pieces may show signs of gentle wear from use at photoshoots and trunk shows.
Baby Knits

Cowls

Hats

Mittens
Products may vary slightly from traditional retail skeins.
Discount applied automatically at checkout.
All items are final sale. No returns or exchanges.
Sign up for our newsletter to get updates on pattern releases, yarn launches, warehouse sales and more!