Now accepting design submissions for our
FALL 22 COLLECTION

Submission Deadline: July 25, 2021
Collaborating with independent designers from around the world is one of the joys of our work. If you are interested in publishing a pattern with Brooklyn Tweed, you will find all the necessary information below for submitting your design concepts. We post open submission calls for our seasonal collections three times per year.
We welcome and encourage design submissions from people of all backgrounds, including BIPOC and members of marginalized groups.
Submitted designs are selected for publication based on merit as well as how well they fit within the broader theme of a collection. We strive to balance our collections with work by both established designers and new talent, and accept submissions for both knitwear and crochet.
We seek to publish designs that represent all body shapes and physical abilities, and encourage design submissions to be inclusive and mindful of these factors when considering garment construction and sizing. We particularly welcome designs that are either unisex or provide optional types of shaping for waist and/or sleeves to allow knitters more freedom in choosing a silhouette. Adult garment patterns are currently being graded to fit chest circumferences ranging from 30-70" (76-178 cm).
We believe in fair compensation for the talent and work that goes into the design process. A portion of every pattern sale will always go directly to the designer for the life of the pattern. Each designer also retains the rights to their own work.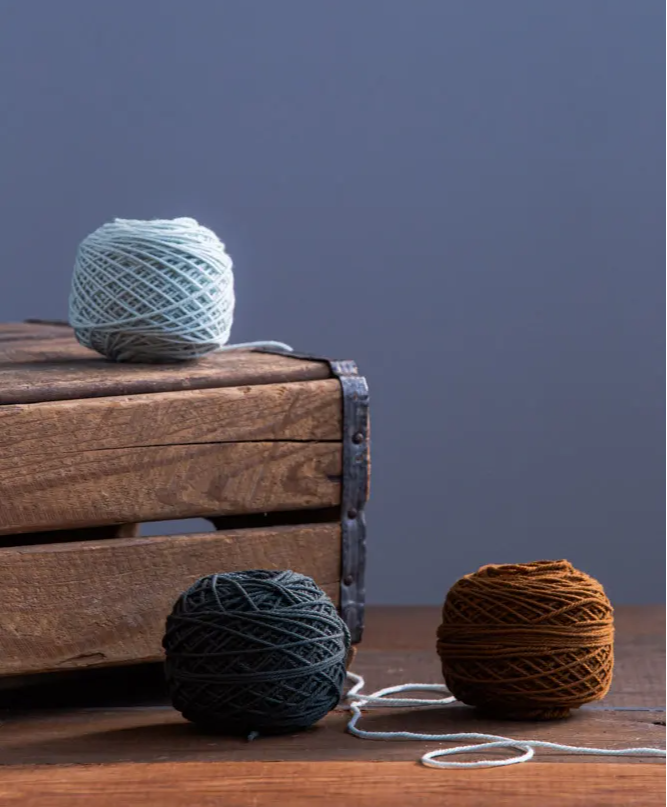 Design Sketch
Hand-drawn and digital sketches both accepted
Photographs of Swatches
Swatches should be no smaller than 6" x 6" (15 x 15 cm)

Swatches do not need to be worked in a Brooklyn Tweed yarn
Design Description
A short paragraph about your inspiration and what interests you about this specific design

Specifics about construction details (e.g. direction of knitting, shaping information, special techniques used)

Intended ease and fit of finished garment

Intended Brooklyn Tweed yarn and possible color choices

Any additional information you feel is important about the design
Designer Information
Full name and pronouns

Email address

A short bio (3-8 sentences)

Personal webpage and/or Ravelry designer page URL(s)

Social media handles (if applicable)
Proposals must be submitted in PDF format — one design proposal per PDF. Designers are welcome to submit multiple PDFs.
READY TO SUBMIT YOUR PROPOSAL?
Click the button below to be taken to a form where you will be asked to enter your designer information and upload your submission file(s).
Sign up for our designer newsletter to receive all
future BT design calls directly to your inbox
COMPENSATION
Designer will receive in perpetuity 40% of all individual BrooklynTweed.com PDF sales, 40% commission of all individual Ravelry PDF sales, 10% of all individual Ravelry LYS In-Store Sales proceeds, and 10% of all print pattern sales that result in a digital download. In addition, they will be paid a design fee ranging from $250–500 USD after completion of tech editing (pre-launch), amount dependent upon the genre of the design (accessory, garment, etc.), complexity of project (e.g. how many sizes are included), design elements, and level of difficulty.
RIGHTS 
The designer retains all rights to their work. Brooklyn Tweed holds rights to distribute the pattern on the Brooklyn Tweed website, on Ravelry, and through wholesale channels. The designer agrees to not offer the pattern for sale on their own website or elsewhere as long as Brooklyn Tweed's version is available for sale on BrooklynTweed.com and/or Ravelry.com. As publisher, if Brooklyn Tweed decides in the future to no longer offer the pattern for sale, the designer is granted permission to publish the work in a self-produced format for sale on their own website (not including Ravelry) with the understanding that the format provided by Brooklyn Tweed may not be used or duplicated.
ACCEPTED DESIGNS
Brooklyn Tweed will cover yarn support to the designer for producing the sample, tech editing, layout and graphic design, photography, promotion, pattern support for customers, and any errata updates.
The designer is responsible for providing the pattern in English using Brooklyn Tweed's preferred formatting (style sheet provided), schematic(s), and/or chart(s). The designer is also responsible for sample knitting (either by the designer themself or their designated sample knitter). Design samples will be submitted to Brooklyn Tweed to assist with tech editing and for photography and trunk show purposes. Samples will be returned to designers after trunk shows, typically 12 months after launch.
Designers of garments are asked to have their pattern beta knit, with 1–2 beta knitters per size and with beta knitting self-organized by the designer. Brooklyn Tweed will provide some guidance to support your beta knitting. Beta knitting is not required for accessories.
Posted: June 14, 2021